Digital and Radio Facts: Radio Facts: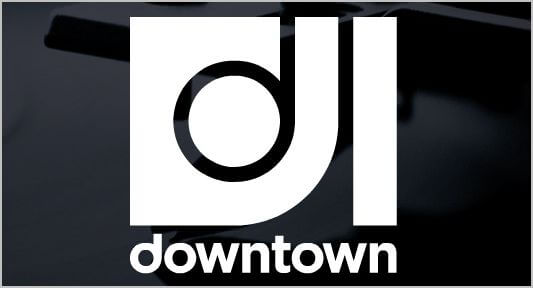 Downtown Records announced the launch of Immortal Music Publishing. The new venture, spearheaded by co-founders Josh Deutsh and Terence Lam, will take a two pronged approach to growth. Immortal Music Publishing will have a focus both on emerging talent and simultaneously look to grow the business through catalog acquisitions and administration and co-publishing agreements with established writers.
Immortal's initial slate of signings include a world-wide administration agreement with No Other Music. No Other Music is a new music publishing endeavor formed by Jake Friedman and Jason Foster of the artist management company We are Free, and Mike Sniper, founder of indie label Captured Tracks and Omnian Music Group. This agreement sees Immortal administer No Other Music's catalog including 2014 Polaris Music Prize nominee Mac DeMarco. "Jason, Mike and I are used to working from the ground up in all facets of artists' careers, and No Other Music will be an extension of what we do best," says Friedman. "We are extremely excited to partner with the Immortal team, who share our values as an independently owned music company focused on emerging talent."
In addition, Immortal has signed groundbreaking rapper/producer Le1f, who will release his XL Records debut in 2015, as well as agreements with a number of writers currently on the Downtown Records roster including: Ellis Ludwig-Leone (San Fermin), Amalie Bruun (Ex Cops), Thomas Arsenault (Mas Ysa), Dillon Groeneman (Slow Magic), Nicholas Principe (Port St. Willow), Lawrence Rothman, and Jona Bechtolt and Claire L. Evans (YACHT).
Deutsch and Lam have tapped Eric Scott as Vice President, Publishing Operations to lead the new division. Scott has most recently held senior positions at BMG Chrysalis and Spirit Music Group. Scott will be based in Immortal's New York headquarters and report directly to Deutsch and Lam.
Downtown and Immortal have also bolstered their staff in other areas with the hiring of Miles Catalano and Wyatt Wolfram. Wolfram joined the team in April as Manager, A&R and Writer Relations and will work directly with Immortal's roster to facilitate all aspects of the creative process. Wolfram joins Immortal from BMG Chrysalis where he worked closely with the heads of Creative, Marketing, and Finance.
Catalano joins the Creative Marketing staff from Warner Brothers Records as Senior Director, Film and TV Licensing and will focus on film, TV, and trailer placements for both Downtown Records and Immortal Music Publishing. Catalano is based in the Downtown/Immortal Los Angeles office. Martine Carlson also joins the creative marketing staff as Coordinator, Licensing Administration. Catalano and Carlson report to Vice President of Licensing and Brand Partnerships, Jen Pearce, who oversees all licensing and strategic marketing for the label and publishing company.
Earlier this year, Downtown Records announced a strategic partnership with Relativity Media, whereby Relativity acquired a stake in Downtown Records and its sister business units, Downtown Events and Immortal Music Publishing. Relativity, a next generation media company, will afford Immortal a broad range of synergies for the publishing company and its writers across Relativity's film, TV, brand partnerships, fashion and digital studio divisions. Additionally, Immortal and Relativity will seek to partner on a variety of publishing acquisitions, including catalog purchase and administration deals as well as large scale transactions to be managed and administered by Immortal.