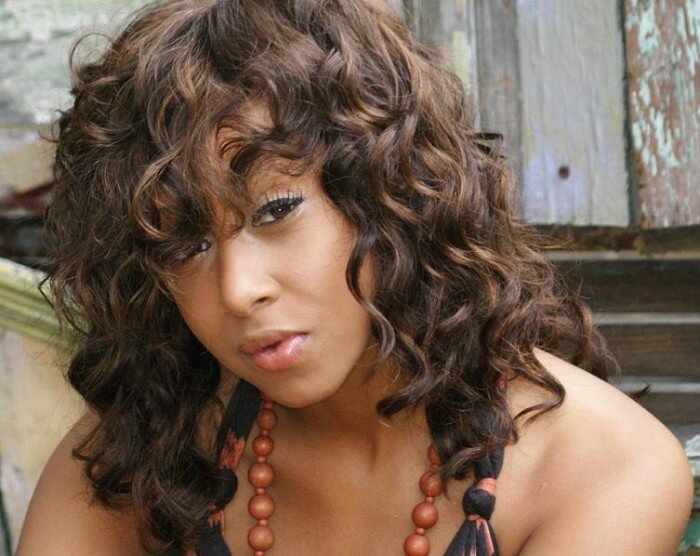 The lane is wide open and Tocarra is ready to take her spot. After a successful run of collaborations with top artists like Usher, Pitbull and Lil Scrappy, Tocarra is ready to make success for herself , she has just released her new EP, "My Beginnings" on April 21st. The EP, My Beginnings includes; "Go!", "Party, Party", "Tell Me" and this summer's hip-hop love song, "Lovez Me Not" a music collab by Bankhead and Tocarra. "My Beginnings" is off to a great start with several EP's release parties, beauty parties with her new makeup line, The THeart Colletion, Performances and speaking engagements with the National Antibully Movement and radio promotions, the sky is the limit!
You've heard her beautiful voice on Usher's "Daddy's Home", and Raz B and Pitbull's "Dance With Me". She has toured the US, opening up for national acts like Jazmine Sullivan, Wale and Nicki Minaj and performing in packed coliseums on big stages for events like the Bronner Bros Hair Show, the Dubb Car Show Tour and For Sisters Only. Her music has been heard on VH-1's Love & Hip-hop Atlanta. "No Love Here" with Rapper/Reality Show Star, Lil Scrappy was co-written and performed by none other than Tocarra. The video has been viewed by millions and can be seen on VH-1, BET and MTV and has also garnered over 8 million views on YouTube.
Her career merits are notable and honorable. A phenomenal writer, with over 60 songs in her catalog, she has been honored by ASCAP for her writing abilities, was honored by the Who's Who of Atlanta as a great artist and entrepreneur and 2 nominations by the GA Music Awards for Best Female R&B Artist.
"My Beginnings" is empowering, fun and all women. The tracks, "Go!" takes you on a ride with your hair down and the top dropped on the convertible on a search for love, "Party, Party!" gets you out with the girls hanging out and having fun, "Tell Me" let's you know that she's not afraid to go after love and she tells you exactly what she wants and "Lovez Me Not" lets you know that she knows how to keep a man because she stands by her man.