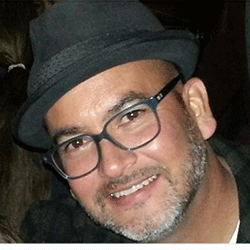 Stillwell Partners today announced a new venture in partnership with longtime music industry executive, Kenny Ochoa: Quiver, a strategic and multifaceted creative company dedicated to music, talent and content. With headquarters in Los Angeles and offices in New York City and London at inception, Quiver will streamline music and talent strategy and rights acquisition for Madison Avenue, Hollywood and the extended music industry ecosystem.
At launch, Quiver will provide:
Creative strategy and acquisition services
Music supervision
Original Production created from Quiver's in-place global network of emerging and established artists, writers, composers and producers
3rd party representation for music licensing, on-camera appearances, endorsements, corporate events and sponsorship
Turnkey production services
Music publishing and administration
Over the course of his 20-year career in the music industry, Ochoa has collaborated with some of the most ground-breaking artists and executives in music, entertainment and brand building. He has executed multi-million dollar campaigns and strategic partnerships with Madison Avenue, Hollywood studios, and Silicon Valley such as Tegan & Sara's "Everything Is Awesome" for Warner Bros Pictures' The Lego Movie; Train and Samsung; Muse for NCAA's March Madness and Paramount Pictures' World War Z and worldwide Apple advertising campaigns featuring The Ting Tings, Franz Ferdinand and Cake, to name a few.
"Quiver will break barriers and deliver music, talent and creative solutions for artists, content creators, distributors and marketers," said Stillwell's Managing Director, Lance Pillersdorf, who will lead the new venture for New York-based Stillwell. Pillersdorf has managed and led Stillwell's musical endeavors for the past decade, including production of live performances and partnerships around the globe, featuring artists such as Bruno Mars, Busta Rhymes, Cee Lo Green, Gym Class Heroes, Nas, Natasha Bedingfield, Pharrell Williams, Tony Bennett and Wyclef Jean.
"Technology has rattled the fundamentals and created a gap that Quiver will close as marketers and content creators seek to tap and acquire talent and creative content," said Quiver CEO, Kenny Ochoa. "At the same time, artists and rights holders need their rights and content protected and managed strategically. Quiver represents the opportunity to build a bridge between artists, brands, content and distribution channels," added Ochoa.
Stillwell Partners, a New York-based boutique consultancy, is the founding organizer of Advertising Week, the world's largest annual gathering of advertising, marketing and media leaders taking place in New York each Fall. In 2012, Stillwell launched Advertising Week Europe in London. The company, led by CEO Matt Scheckner, has been at the center of Madison Avenue for over a decade, working with creative and media agencies, brand marketers and media owners.
"The use of music in television, film, commercials and video games, along with brand partnerships, has redefined the importance of music as a major revenue center and central marketing driver for artists. We are thrilled to launch Quiver, with Kenny at the helm, and bring our worlds together to deliver a true creative consultancy that serves artists, marketers and creative decision-makers alike," added Scheckner.