Several Black Mayors have had their day in court over accusations of scandal, bribery, tax evasion, corruption and more… here is a list of those mayors (and not all of them) and what they were charged with…(click "Next" above or below to see the next segment)
Marion Berry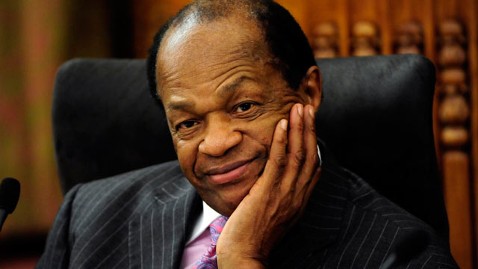 Almost 25 years later after revisiting the arrest, one had to wonder if Barry really was set up.  He was a man early in his career who did not bite his tongue and he certainly made enemies because of it. In late 1989, federal officials had been investigating Barry on suspicion of illegal drug possession and use; that Fall, they were able to make cases against several of Barry's associates for cocaine use, including Charles Lewis, a native of the U.S. Virgin Islands who was implicated in a drug investigation involving Barry and a room at Washington's Ramada Inn in December 1988.


Barry captured on a surveillance camera smoking crack cocaine during a joint sting operation by the FBI and D.C. Police. On January 18, 1990, Barry was arrested with a former girlfriend, Hazel Diane "Rasheeda" Moore, in a sting operation at the Vista Hotel by the FBI and D.C. Police for crack cocaine use and possession.  Moore was an FBI informant when she invited Barry to the hotel room and insisted that he smoke freebase cocaine before they had sex, while agents in another room watched on camera, waiting for Barry to accept her offer. During the videotaped arrest, Barry says of Moore, "Bitch set me up…I shouldn't have come up here…goddamn bitch." (that was wrong on her part). Barry was charged with three felony counts of perjury, 10 counts of drug possession, and one misdemeanor count of conspiracy to possess cocaine, even though the cocaine belonged to the government informant. The criminal trial ended in August 1990 with a conviction for only one possession incident, which had occurred in November 1989, and an acquittal on another. The jury hung on the remaining charges. Six or seven jurors (of whom two were white and the rest black) believed that the evidence against Barry was overwhelming and that he had displayed "arrogance" during the trial. Against these, five black jurors were convinced that the prosecution had falsified evidence and testimony as part of a racist conspiracy against Barry, and even disputed factual findings that had not been contested in court. After scolding the jurors for not following his instructions, the judge declared a mistrial on the remaining charges. As a result of his arrest and the ensuing trial, Barry decided in June 1990 not to seek re-election as mayor.  Barry was sentenced to a six-month federal prison term in October 1990. After his arrest and through his trial, Barry continued as mayor. He even ran as an independent for an at-large seat on the council against 74-year-old incumbent Hilda Mason. Mason, a former ally who had helped Barry recuperate after the 1977 shooting, took the challenge personally, saying, "I do feel very disappointed in my grandson Marion Barry." Mason was endorsed by a majority of the council members and by Jesse Jackson, who was running for shadow senator.

Barry was sentenced to six months in federal prison shortly before the November election, which he lost – in the first (and to date only) electoral loss of his career – despite doing well among the voters of Ward 8.  His wife and son moved out of the house later that month.  In October 1991, Barry surrendered himself at a correctional facility in Petersburg, Virginia. While serving his time, Barry was accused of letting a woman perform oral sex on him in a prison waiting room, a charge Barry denied. Barry was transferred to another federal prison in Loretto, Pennsylvania. Barry was released in April 1992.

In May 2013, after Toronto mayor Rob Ford was allegedly videotaped smoking what is reported to be crack,  parallels were made with the similarity to the 1990 incident. Barry denied any similarity, stating: "Unless he was entrapped by the government, it's not similar." Barry was released from prison in 1992, and two months later filed papers to run for the Ward 8 city council seat in that year's election. Barry ran under the slogan "He May Not Be Perfect, But He's Perfect for D.C." He defeated the four-term incumbent, Wilhelmina Rolark, in the Democratic primary, winning 70 percent of the vote, saying he was "not interested in being mayor", and went on to win the general election easily. source   (click "Next" above or below for next Mayor)
James L. Usry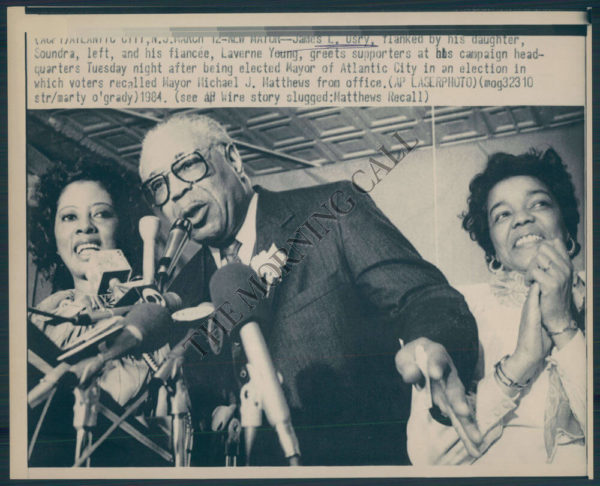 In 1984, republican mayor James L. Usry, was the first black man to be elected Atlantic City's mayor but was defeated six years later in the middle of a municipal corruption scandal. He
 was a former middle school teacher, principal and assistant schools superintendent who first ran for public office in 1982. Ironically the man he succeeded when he narrowly 
won the Mayor's race, 
 was under indictment for bribery and recalled from office. 
In 1990, Mr. Usry was also indicted on charges of conspiracy, official misconduct and bribery  as part of a pedal ring. The government's case against him appeared to collapse yet once the word was out he eventually pleaded guilty to a campaign finance law violation and was sentenced to 60 hours' community service working for the Salvation Army.
Leslie Thompson – Jonesboro, LA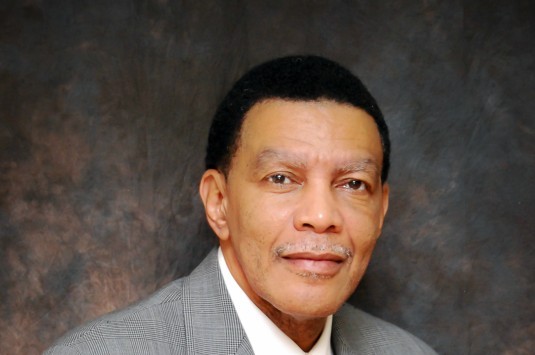 The video tells the entire story. Hard to believe he was arrested for this….

Tony Mack – Trenton, NJ
To be arrested and replaced is one thing but to be arrested and replaced by a man with the worst wig in the history of wigmakers is something else. We have to say being a black mayor with a name like "Tony Mack" is an absolute invitation for problems.  Searching high and low across the internet all we could find on him was that he was found guilty of 6 counts of corruption one for a parking project. But what else?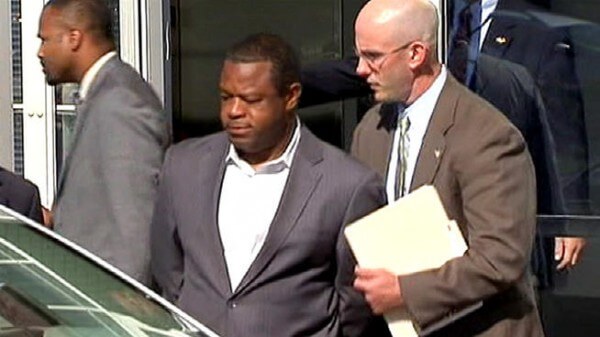 Larry Langford-Birmingham, Al

In December 2008, Mayor Larry Langford, was arrested on federal bribery and fraud charges connected to a multibillion-dollar sewer bond deal that was proposed to have driven the surrounding county to the brink of bankruptcy.Federal prosecutors in Birmingham said Langford, Montgomery investment banker Bill Blount and lobbyist Al LaPierre were charged in the 101-count indictment released Monday. The charges also include money laundering and filing false tax returns. He is also accused of receiving  $230,000 in bribes from Blount, some of them routed through LaPierre, to influence the bond deals while Langford was president of the Jefferson County Commission. Blount's firm made $7.1 million in fees from the bond work.
Kwame Kilpatrick -Detroit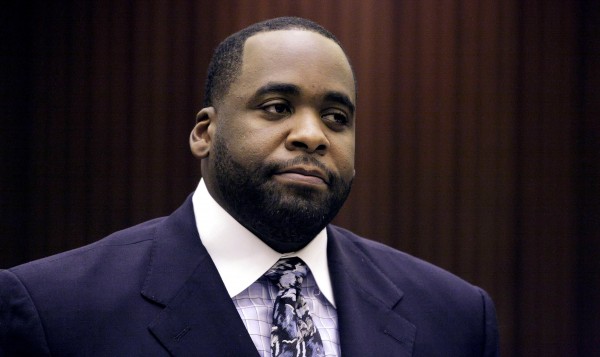 Our Lord father in heaven… does this one need any explanation?
Ray Nagin – New Orleans