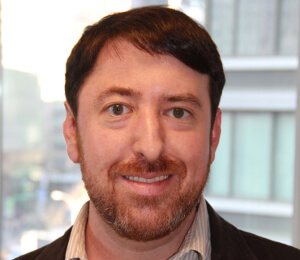 ASCAP Senior Vice President, Marketing & Communications Lauren Iossa announced the promotion of Jon Bahr to Senior Director, Marketing & Communications. Based in ASCAP's New York office, Bahr joined ASCAP in 2003 and previously held the title of Director, Marketing.
Commenting on Bahr's promotion, Iossa said: "Jon has proven that he is a true leader in guiding ASCAP's marketing, event and advertising direction. He was instrumental in driving the success of our 100th birthday marketing, including our 100 Years, 100 Days campaign and the commissioned film, Why We Create Music, which is the centerpiece of the campaign. A knowledgeable technology resource at ASCAP, Jon is a multifaceted marketer excelling from idea to implementation. He is equally comfortable with business development partnerships, communications and strategic initiatives, and I am thrilled to recognize his accomplishments with this well-deserved promotion."
In his new role, Bahr will continue as a key producer of the ascap "I Create Music" EXPO – which he helped launch over nine years ago – and has taken on increased oversight of the event's programming and marketing. In addition, having taken over ASCAP's advertising efforts in 2012, Bahr will continue to optimize ASCAP's media buying capabilities and broaden the scope of outlets.
Bahr, who has a degree in Economics, has a background at music booking agencies and in artist management.