Digital and Radio Facts: Radio Facts: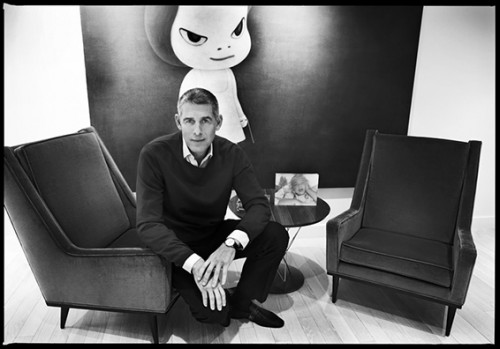 Leading music industry stalwart Lyor Cohen will give Midem participants an exclusive insight into the strategies he believes will deliver the next generation of cutting-edge talent to consumers in an increasingly digital environment.
Cohen will present his new venture, 300, a music content company devoted to the discovery and development of the artists of the future.
For the first time Cohen will publicly address an audience of music professionals about his plans for 300, which are sure to inspire the Midem audience to embrace innovation as a route back to growth.
Backed by Google and other investment funds, Cohen's new venture sets out to create an innovative artist development structure with greater flexibility and lower overheads to challenge the majors.
Cohen has been closely involved in hip-hop for more than three decades, as the genre has moved from the bad boy of pop culture to a mainstream driving force.
He co-founded Def Jam Recordings, which rapidly became one of the leading record labels of the late 1980s and early 1990s. Cohen subsequently managed the Island Def Jam Music Group before joining the Warner Music Group where he rose to Chairman/CEO of Recorded Music, giving him oversight of artists across all genres including rock and even country and western.
It was during his time at WMG that Cohen began to investigate the financial possibilities of brokering endorsement deals, linking up some of the artists in his roster with such iconic brands as Adidas and Coca-Cola. In September 2006, Cohen negotiated the first agreement between YouTube and a major record company that allowed the site to show videos by WMG artists in exchange for a share of YouTube's advertising revenue.
In a move which underlines how major online distribution platforms are now seeking more direct influence on the content business, YouTube's owner Google is acting as lead investor for 300.
"Lyor Cohen has been one of the most influential industry players over the past decades, and he is now embarking on an exciting new venture which promises to push the envelope in terms of artist development and distribution. We are thrilled he has chosen Midem as a platform to give the music industry a first look at his vision," said Bruno Crolot, Midem Director.
Cohen will be interviewed by Tom Silverman, Executive Director of the New Music Seminar and CEO of Tommy Boy, on 2 February at 4pm as part of the plenary conference programme "Midem Talks," the theme of which this year is "Back to Growth? Make it Sustainable!"