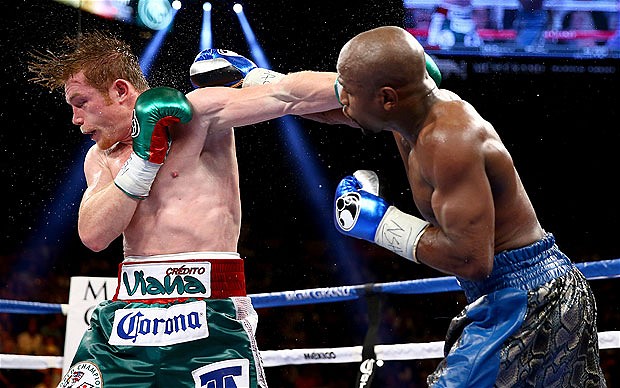 Obviously the hype was there surrounding the Floyd Mayweather vs. Canelo Alvarez fight but the actual level of competition wasn't. Floyd Mayweather made Alvarez look like a complete amateur in the ring last Saturday night. It really doesn't matter. The fight was billed as "The One" and it was definitely number one in terms of dollars earned.
Showtime, which broadcast the fight on pay-per-view, announced Thursday, along with promoters Golden Boy Promotions and Mayweather Promotions, that the fight completely obliterated the all-time record for highest-grossing pay-per-view fight of all time. The fight generated $150 million in revenue from 2.2 million pay-per-view buys. That number is actually expected to increase as all the final numbers come in.
The previous record was $136 million, which was generated by the Mayweather and De La Hoya fight. Once all the numbers come in, Floyd Mayweather is expected to earn approximately $100 million from the fight. I guess he can add that to $123 million he had in one checking account as he flashed an ATM receipt to a reporter that was following him around. They don't call him "Money Mayweather" for nothing.