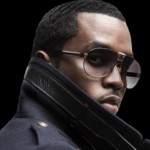 Val Boreland, executive vice president of programming and strategy, provided a glimpse today into the on-air talent lineup for one of the largest independent network launches in cable history: "We're thrilled to welcome Amrit and Sibley to the REVOLT family; their body of work and perspectives on music today represents the level of depth we plan to deliver on-air on a daily basis to our viewers." Amrit Singh has been named as music and culture editor and host being joined by Sibley Scoles as host on the new music network. This announcement falls on the heels of the recently appointed REVOLT TV executive team that includes Keith Clinkscales as CEO, Andy Schuon as president, and Val Boreland as executive vice president of programming and strategy.
Amrit Singh comes to REVOLT TV from Stereogum where he served as executive editor for seven years, elevating the Website into a leading voice in independent music. Called a "global citizen to watch" and a "generational voice" by The Huffington Post, Amrit's video journalism has appeared on ABC, MTV, and Fuse. The NY State Bar certified attorney turned music expert is a Queens, NY native of Indian descent. As REVOLT TV's music and culture editor and host, Amrit will write programming and editorial content for all REVOLT platforms as well as serve as an on-air host.
International recording artist and MC Sibley, also known as Sib Vicious, will also serve as an on-air host. A Bay Area native, Sibley has toured with Taio Cruz in the UK, has recorded with DMC from the pioneer hip hop music group Run-DMC, and has performed during Paris Fashion Week. Her music is currently licensed by fashion icon Stella McCartney.
Through curated music videos, performances, interviews, and news, this team of experts will deliver the best of the best in music to the first multi-platform network for artists and fans – all live, on-air, and at the speed of social media.