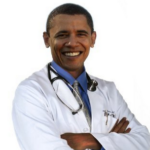 Patient Fusion, the online health platform, today launched mobile medical appointment booking. Patients can find and instantly book medical appointments on-the-go from their smartphone or tablet devices. This free feature will be available for the estimated 14 million newly-insured Americans to use when they are looking for doctors at the beginning of next year. The influx of patients to the healthcare system could create major patient competition to see primary care providers, who are already in short supply.
Patients are already seeking technology to help them find doctors and make health decisions. 43% of tablet or smartphone owners reported being "very" or "extremely" interested in booking appointments with their doctor online in a recent Harris Interactive/HealthDay survey. This demand will grow as newly-insured patients start to search for doctors in the wake of health reform.
"Obamacare requires innovative technology if it is going to succeed," said Ryan Howard, CEO of Practice Fusion. "14 million patients will soon be asking themselves where they can go to get quality care with their new insurance. We're answering that question with thousands of highly reviewed doctors that patients can book appointments with anytime—and now, from any device."
With nearly 30,000 doctor profiles and over 1.8 million verified patient reviews, Patient Fusion is the nation's largest doctor appointment booking site.
Key facts
Patient Fusion's new responsive interface makes it easy to search for doctors and book appointments on any computer, tablet or smartphone
Nearly 14 million patients will be newly insured and looking for doctors as of Jan. 1, 2014, according to the Congressional Budget Office
There is an anticipated shortfall of as many as 45,000 primary care providers in the next decade, according to the Association of American Medical Colleges
With Obamacare's guarantee of copay-free preventative care, patients who currently have private insurance will also increase demand on primary care providers next year
According to a May Harris Interactive / HealthDay survey, 45% of smartphone or tablet users want to use their device to book appointments, more than any other medical task
In addition to using their mobile phone, computer or tablet to search for local doctors by specialty, read verified patient reviews, and request appointments, patients can also access their medical records in real-time through Patient Fusion.
To learn more about Patient Fusion or to book an appointment with a doctor today, visit www.patientfusion.com.