Digital and Radio Facts: Radio Facts: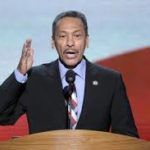 Congressman Mel Watt (D-NC), Ranking Democrat on the House Committee on the Judiciary's Subcommittee on Courts, Intellectual Property and the Internet, announced his intent to introduce a bill that would require AM/FM radio broadcasters to pay recording artists and labels for the use of their songs played over-the-air.
"SoundExchange praises Congressman Watt for his leadership on behalf of music creators – particularly his continued effort to address the glaring lack of a sound recording performance right for AM/FM radio," said SoundExchange President and CEO Michael Huppe.
"Congressman Watt has been a long-time champion for musicians' rights, and a true believer in the value music brings to our daily lives. Corporate radio – which earns $15 billion in annual revenue – doesn't pay a cent to the recording artists and labels who create the art that 'draws the crowd' to their airwaves. We are thankful for the Congressman's actions to remedy this injustice," he said.