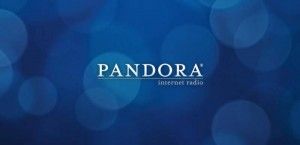 Pandora, the leading internet radio service, today announced that Elizabeth A. "Betsey" Nelson has been elected to the board of directors, effective as of July 15, 2013. Additionally, she will join the company's audit committee.
"Betsey has a stellar track record of ensuring the integrity and transparency of companies through her work on several high-profile boards," said Joe Kennedy, Chairman and CEO of Pandora.  "Betsey brings expertise and experience serving companies at the center of growth and innovation in technology – including those in the mobile space, cloud and digital media.  We couldn't ask for a better fit for Pandora's board of directors."
Ms. Nelson has served on multiple boards of technology companies.  Ms. Nelson currently serves on the boards of Nokia and Brightcove, Inc., as a member of the audit committee and audit committee chair respectively.  Other public company board experience includes serving as a director of Ancestry.com, from 2009 to 2012; SuccessFactors, Inc., from 2007 to 2012; Autodesk, Inc., from 2007 to 2010; and CNET Networks, Inc., from 2003 to 2008.
From 1996 through 2005, Ms. Nelson served as the Executive Vice President and Chief Financial Officer at Macromedia, Inc., where she also served as a director from January 2005 to December 2005.  Prior to joining Macromedia, Ms. Nelson held various roles in finance and corporate development at Hewlett-Packard Company, an information technology company.
Ms. Nelson holds an M.B.A. in Finance with distinction from the Wharton School at the University of Pennsylvania and a B.S. from Georgetown University.