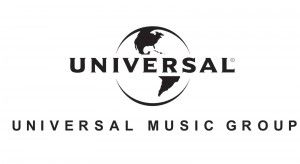 Mauro DeCeglie and Jules Ferree have each been named Vice President, Brand Partnerships for the East Coast Label Group of Universal Music Group (UMG), the world's leading music company. UMG's East Coast Label Group consists of Island Def Jam Music Group and Republic Records. Ferree will focus on Island Def Jam while DeCeglie will work closely with Republic Records. The announcement was made today by Cynthia Sexton EVP, Brand Partnerships & Licensing, East Coast Label Group.
In their new roles, DeCeglie and Ferree will be charged with identifying and maximizing artist and label opportunities in partnership with third-party brands. In concert with their respective label's marketing teams, they will work on developing promotions, social media initiatives, artist event-based sponsorships and product placements. Among the brands Ferree and DeCeglie work with are Samsung, Anheuser-Busch, JetBlue, Citibank, United Airlines, Patron and Diesel.
"I'm thrilled that the East Coast Label Group's Brand Partnership team will be led by these two exceptional executives," stated Sexton. "Both Mauro and Jules bring a wealth of experience to their respective positions and are skilled relationship builders and keen negotiators. I'm confident that, with their help, this exciting area will continue to expand, providing even more opportunities for our artists and labels, while growing revenue streams for the company.
Mr. DeCeglie comes to UMG from EMI, where he was Senior Director, Brand Partnerships for Capitol Music Group (formerly EMI Music). While there, he worked on product integrations with key artists such as Katy Perry and helped sell the Lady Antebellum & Lipton campaign. DeCeglie also oversaw marketing campaigns for Virgin artists Janet Jackson, Iggy Pop, Daft Punk, Massive Attack and the Rolling Stones. In the past, he has held marketing positions at The Village Voice, Island Def Jam, DIRECTV and Universal Music Group Distribution. Mr. DeCeglie holds a BA in Marketing from St. Peter's College in New Jersey.
Ms. Ferree most recently served as Senior Director, Digital Strategy and New Business for UMG's East Coast Label Group. She joined the Island Def Jam Music Group in 2009 as Director, Digital Marketing serving as the social architect behind award-winning digital campaigns for Justin Bieber, Jennifer Lopez and Rihanna. Following the completion of her undergraduate degree in Finance and Entrepreneurship at Miami University in 2004, Ms. Ferree immediately began an internship at J Records in Strategic Marketing which led to roles within the Sales, Business Operations, and Mobile Marketing teams, respectively, at the RCA Music Group.