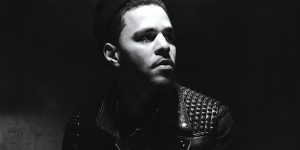 J. Cole intentionally pushed up the release date of his sophomore LP Born Sinner to coincide "" and boldly compete with "" Kanye West's Yeezus, and one day after the album officially hits stores on June 18, the Roc Nation rapper will join MTV News' Sway Calloway on "RapFix Live" today at 4:00 p.m. ET on MTV Jams and RapFix.MTV.com.
Cole is doing things his way this time around, and on Wednesday, he'll sit down to explain how this road to release was different from the first time around.
In addition, Waka Flocka Flame will also be LIVE in the studio this week to tease and premiere his brand-new video for "50K (remix)" featuring T.I., which appears on his DuFlocka Rant: Halftime Show mixtape.
And finally, though his name isn't as familiar as Waka or Cole's just yet, Chance the Rapper will pay what is likely to be the first of many visits to "RapFix Live." The breakout star from Chicago dropped his game-changing Acid Rap mixtape in April, and now's a pretty good time to get acquainted if you haven't already.
Rapper 360 will also make an appearance on the show to close things out with a freestyle.