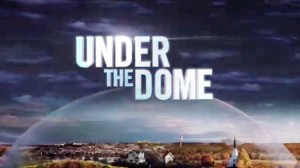 Internet Radio Station Includes The Character's Favorite Songs, Interviews With Stephen King, As Well As Episode Recaps And Insight Into The Show
Under the Dome radio launched today, Monday, June 17 featuring a wide variety of music, and original editorial content based on the summer series of the same name debuting on Monday, June 24 (10:00PM, ET/PT), on the CBS Television Network.
The exclusive streaming radio station created by CBS Local Digital Media is available at Radio.com, CBS RADIO's online and mobile destination for the best in music, sports, talk and news programming. Fans of the show will hear playlists influenced by the show's characters, conversations with best-selling author and executive producer of the series Stephen King, weekly interviews with music supervisor Ann Kline, and an array of commentary surrounding each episode and how the plot is developing week to week.