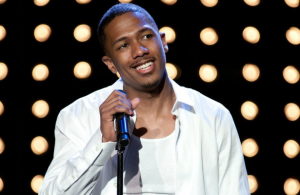 The SCREAM Tour and SCREAM Underground Network in association with Ncredible Entertainment are pleased to announce the premiere launch of SCREAM, Skate & Dance. A family and community oriented summer event series of non-stop music, a live concert, skating, dancing and plenty of SCREAMS. Scream, Skate & Dance is produced by Michael Mauldin; Chairman of Scream Star Entertainment and Managing Director of Mauldin Brand Atlanta and is Co-Hosted by Nick Cannon, the founder of Ncredible Entertainment and Host of America's Got Talent. The series features some of the hottest new young artists, dancers and skaters from all over the country. The tour will kick off in Atlanta on Saturday, June 8th at 7PM at Cascade Family Skating (3335 Martin Luther King Jr. Dr. Atlanta, GA 30331) and Sunday, June 9th at 3PM at Golden Glide Skating (2750 Wesley Chapel Rd. Decatur, GA 30034). It will continue throughout the summer by visiting sixteen (16) cities and various skating rinks all across the continental United States.
With a schedule designed to celebrate the Summer; SCREAM, Skate & Dance promises to deliver teen screaming excitement with live entertainment, marquee performances by the next generation of young stars: 4 Count; signed to Ncredible Entertainment hails from California, Lil Trill from Atlanta, GA, Tre Buggs from Houston, TX, Star Mic from Queens, NY, and more. Three of the four (4) artists listed are currently attending the Michael Mauldin Artist Development Institute.
In addition to the touring line up, SCREAM Star Entertainment is looking for up-and-coming new artists in each city to participate in SCREAM, Skate & Dance as the opening acts. If you think you've got what it takes, go to: www.screamtour.com and send your video links, music and info, in order to win a chance to "show us what you've got" when we hit your city.