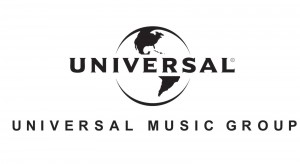 Universal Music Group's Island Def Jam & Republic Records Label Group today announced the appointment of Sara Connally to Vice President, Film & Television. Connally will work across the entire East Coast Labels Group to serve recording artists by strategically developing new opportunities in film and television. Her primary focus will be working directly with Ad Agencies and Trailer houses to procure music placements for the label group's artists. Based in Los Angeles, Connally will report to Cynthia Sexton, Executive Vice President, Brand Partnerships & Licensing Group, Island Def Jam & Republic Records Label Group.
"Sara possesses a talent for identifying the right music for the right situation as well as the tenacity to take it across the finish line to get it placed," said Sexton. "With her broad experience, our operations will be streamlined and well connected, enabling us to generate even more significant opportunities for our artists."
"I'm excited to be working with such a talented group of artists and with such a wide variety of music," commented Connally. "Identifying clients synch needs and the collaborative effort with artist and label executives to get just the right fit is an energizing and rewarding process. I'm thrilled to be working with someone of Cynthia's caliber in growing the department."
Connally has worked in the Film & TV Music business for over seven years on both the record label and publishing side. Prior to her newly appointed role at Island Def Jam and Republic Records Label Groups, she worked at EMI Music Group, Universal Music Enterprises, Bug Music, and, most recently, BMG/Chrysalis with the responsibility of procuring synch placements for various artists and songwriters.