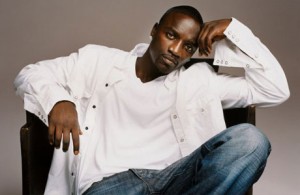 Xumanii a company that has developed proprietary technology capable of broadcasting live concerts and events in True HDâ"¢ wirelessly from multiple cameras for an extremely low production cost, today announces that the Company has signed International Music Superstar Akon. This event is scheduled to be Broadcasted Live on Saturday May 25 th 2013 exclusively on Xumanii.com.
Aliaune "Akon" Thiam is one of the most recognizable Artists in music today across all genres of pop culture. Since his first album debuted in 2004 Akon has sold more than eleven (11) million albums worldwide. His achievements in music include an astounding forty (40) singles that have been featured in the Billboard Hot 100 List. He is the first solo artist to hold both the number one and two spots simultaneously on the Billboard Hot 100 charts twice. Akon has had four songs certified as 3x platinum, three songs certified as 2x platinum, more than ten songs certified as 1x platinum and more than ten songs certified as gold in digital sales. Akon has sung songs in other languages including Spanish and Hindi. The Guinness Book of World Records listed him as the #1 selling artists for master ringtones in the world.
Akon is accredited the world record of having the highest number of guest appearances in songs with over three hundred (300) collaborating with Artists such as Michael Jackson, Lady Gaga, Quincy Jones, Eminem and Whitney Houston to name a few.
Akon took his successes as a renowned Artist and Producer to the next level when he started his record labels Konvict Musik and KonLive Distribution. Under his guidance he has signed artists such as Flo-Rida, T-Pain and one of music's biggest stars Lady Gaga producing and collaborating on many of his Artists major hits. His business sense is well noted repeatedly ranking in the Forbes "Celebrity 100" and "Hip-Hop Cash Kings" List. His Global Brand reaches far beyond music with multiple successful Clothing Lines and Internet businesses.
Akon is currently the #18th most liked person on Facebook with over 44000000 likes.