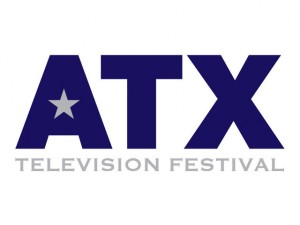 Southwest Airlines is excited to announce its Official Airline sponsorship of the ATX Television Festival, the only festival of its kind dedicated to celebrating the history, success, and future of the medium. The festival provides television enthusiasts a closer look at TV Land, with access to a series of panels and special screenings during the three-day event in Austin, TX, June 6-9, 2013.
The carrier kicked of its sponsorship by launching the 'LUV of TV' contest, encouraging Southwest Airlines Fans and Followers to show their LUV for the small screen via Instagram. Participants are encouraged to choose their favorite TV series from those being represented at the festival and to creatively display their LUV via Instagram with the hash tag #LUVATXTV. The winner will receive roundtrip airfare, a three-night stay in Austin, two all-access ATX Television Festival badges, and a chance to mix and mingle with a variety of cast members. Refer to the full rules and regulations below.
Southwest is thrilled to be the Official Airline of the ATX Television Festival, and to kick off the event right, the carrier will host the Official ATX Television Festival Flight from Los Angeles (LAX) to Austin (AUS) filled with actors, creators, and writers heading to Austin for the event on Thursday, June 6, 2013.
Earlier this year, the ATX Television Festival proudly announced the first-ever Boy Meets World cast reunion will be in attendance at the event. Joining creator Michael Jacobs (who will also feature past hits: Dinosaurs, Charles in Charge, and My Two Dads) will be Ben Savage (Cory Matthews), Rider Strong (Shawn Hunter), Matt Lawrence (Jack Hunter), Maitland Ward (Rachel McGuire), Lily Nicksay (Morgan), Trina McGee (Angela), and yet to be announced Special Guests who will not disappoint for the cast reunion. For a full list of programming, visit www.ATXFestival.com.
Interested in attending the ATX Television Festival? Southwest Customers receive a 20% discount! Visit www.atxfestival.com/buy-a-badge and use the discount code LUVATX20, available through May 18, 2013.