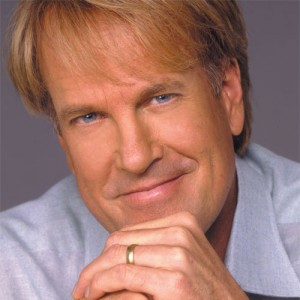 FORMER ENTERTAINMENT TONIGHT HOST JOINED BY ACTRESS CONNIE SELLECCA TO LAUNCH TV VERSION OF HIGHLY SUCCESSFUL "IFYL RADIO" WITH LIFE COACHING APPROACH TO TOPICS SUCH AS HEALTH & WELLNESS, RELATIONSHIPS AND FINANCES IN JUNE 2013
John Tesh, accomplished musician, author, broadcast personality and media entrepreneur, announced today that his Tesh Media group is launching "Intelligence for Your Life TV." The new broadcast venture will serve as the video extension of his "Intelligence for Your Life" nationally-syndicated radio program, which reaches 8 million listeners each week.
The "Intelligence for Your Life" radio show can be heard each week in the U.S., Canada and the U.K. The program offers advice on topics such as health and wellness, relationships and finances.
The new ground breaking half hour television program, slated to launch June 1, 2013, will connect listeners to experts in various fields and feature short, sharable segments in Tesh's most popular radio categories. The show will be hosted by Tesh, Connie Sellecca, who serves as the host of "Intelligence for Your Health Radio," and Gib Gerard.
"The greatest differentiating factor in this program is our local strategy," says Tesh. "It's designed for local viewers and advertisers and for the national brands that are interested in a locally-strategic advertising approach. I spent 25 years in the local news world and am naturally very familiar with the needs of the local advertiser. We are implementing the rich content approach we've been using for the last 10 years on our radio program, to not only create useful 'life coaching' pieces for the viewer, but to also create unique, embedded-content pieces in which our advertisers can reside. This is a show that protects our local and national advertisers from the 'DVR dilemma.'"
The IFYL sales team, led by Dave Herman, will serve as a key player in the show, utilizing his extensive experience with the embedded content strategy, in a world where 'hyper-local' has become the new buzz phrase. The "IFLY TV" unique production model and current relationships with advertisers will allow the strategically poised media team to create a personalized program in each individual market. "Intelligence for Your Life" and "Intelligence for Your Health" are currently represented for radio ad sales by Dial Global.