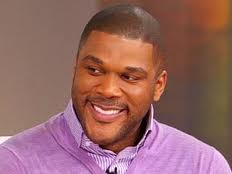 The Coalition for At-Risk Youth (CARRY), a nonprofit organization dedicated to changing the lives of foster youth suffering from skin disorders, will host its annual gala at the Beverly Hilton Hotel on Saturday, May 11, 2013. This year's event will honor four individuals who have personally touched the lives of at-risk youth; Mr. Tyler Perry, Ms. Janie Bradford, Dr. Jerome R. Porath and Laura Hunter, J.D. The gala will be hosted by acclaimed comedienne Elayne Boisler.
Founded by dermatologist Dr. Pearl E. Grimes in 2005, CARRY offers free dermatologic care and support to those who need it most–foster and at-risk youth. It is the hard work and dedication of Dr. Grimes and the CARRY staff along with generous contributions of the community that allow the organization to carry-on and help an estimated 500 youth in the Los Angeles area year after year.
"Skin disorders for youth during the formative years are as devastating as any systemic disease or illness. When we clear their skin, we build profound self esteem," notes Dr. Grimes.
At this year's gala, Dr. Grimes and CARRY will honor those who have given so much of themselves to at-risk youth. Tyler Perry, an at-risk youth himself from New Orleans, is now a household name and a renowned Hollywood A-lister. Honoree Janie Bradford is a prolific Motown songwriter and founder of HEROES & LEGENDS, a non-profit organization providing performing arts scholarships to at-risk youth. Dr. Jerome R. Porath, President and CEO of Value Schools has worked in education for more 40 years. He has overseen two-hundred fifty Catholic schools in Los Angeles""more than 25% of which were in the poorest neighborhoods. Laura Hunter, General Counsel for Obagi Medical Products, Inc, remains a staunch advocate and supporter of CARRY, dedicating her time and financial resources to advance the CARRY mission.
"Everyone experiences growing pains in childhood, but for at-risk youth the pains are much greater. Dr. Grimes and CARRY open doors and offer hope for so many. I am pleased to be a part of such a special event." states Mr. Tyler Perry.
"Shall We Dance" will feature an intimate evening with Motown. Entertainment includes legendary singer and songwriter Brenda Russell; Grammy Award winner Thelma Houston; the amazing sounds of Fernando Harkless; and Adam "Aejay'e" Jackson's Full Spectrum Band. Confirmed celebrities guests include Angela Basset, Finola Hughes, Lisa Vanderpump, Kimberly Elise, Kali Hawk, and The Lylas (the newly formed girl group featuring the sisters of Bruno Mars) among many others.
For more information and to purchase tickets ($295.00), please visit www.foratriskyouth.org.