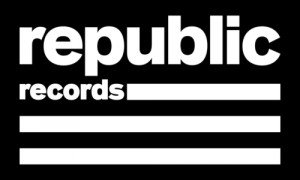 REPUBLIC RECORDS is proud to announce the promotion of Frank Arigo to Senior Vice President of Marketing as announced today by Executive Vice President of Marketing Jim Roppo. Since 2010, Mr. Arigo has served as the label's Vice President of Marketing and prior as the Senior Director of Marketing.
Based at the label's New York City headquarters, Arigo will continue to envision and execute an extensive array of marketing campaigns for Republic's award-winning roster of artists. Since joining the company in 2004, he has been instrumental in establishing highly successful marketing and sales campaigns for such chart-toppers as Florence + the Machine, The Lonely Island, The Avett Brothers, Mayer Hawthorne, Amy Winehouse, Jack Johnson, James Blake, The Weeknd, and most recently, Gotye, among many others.
"Frank has been instrumental in the growth and success of REPUBLIC RECORDS and our artists," declared Mr. Roppo. "He is an innovative marketer, leader and integral asset to every campaign."
REPUBLIC RECORDS Chairman & CEO Monte Lipman commented, "Frank has been an important part of this team for almost a decade now. His tenacity, passion, and diligence are cornerstones of our marketing initiatives. He pushes everyone around him to excel, and it's truly inspiring."
"There are so many things that I love about this label, and it's an absolute honor to be a part of it," enthused Mr. Arigo. "I have the chance to collaborate with an A-list roster of artists and the most forward-thinking executives in the business. It truly stems from Monte Lipman and Avery Lipman (President & Co-Founder). They've created a brand that is revered for artist development and digital innovation. We will continue to adhere to their mantra of breaking new artists and laying the foundation for careers. "
Mr. Arigo began his tenure in the music industry at Polygram in 1996. He joined Universal Music Group Distribution in 2000, working as an Artist Development Representative for Universal Motown Republic Group. In 2004, Mr. Arigo segued to Universal Motown Republic Group as Director of Sales and Field Marketing. Later, in 2007, he was promoted to Senior Director of Marketing for Universal Republic.