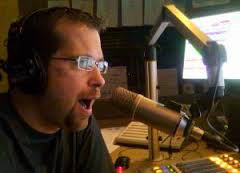 Chicago radio listeners will have a new choice for their night-time listening beginning this week, as Jeffrey T. Mason hosts evenings on 104.3 K-HITS, weekdays from 7pm to 12am. The program is available on-air, online at www.khitschicago.com, and via the Radio.com app for a variety of mobile devices.
"I've been circling the block for the last 10 years, looking for the perfect spot. I finally found it at 104.3 K-HITS", enthused Jeffrey. "A BIG thanks to Rod Zimmerman SVP Market Manager, Todd Cavanah Program Director and Greg Strassell SVP Programming CBS Radio for saving it for me. I couldn't be any more excited to get back to America's greatest city"¦Chicago!"
Jeffrey was most recently Assistant Program Director and Midday Host at 94.5 KOOL-FM at CBS RADIO in Phoenix. He will begin hosting the night show at 104-3 K-HITS beginning Tuesday night April 2, 2013. This marks a return to Chicago after nearly 10 years away. Jeffrey formerly handled nights at 92.7 Kiss-FM and was the night on-air personality at 94.7 The Zone. He has also worked at Q-102 Philadelphia, KLUV Dallas, B94 Pittsburgh, WMZQ Washington DC and WKIS Miami.
Todd Cavanah, Program Director 104-3 K-HITS said "we are so happy to have someone of Jeffrey's caliber and experience to entertain our night-time K-HITS audience".