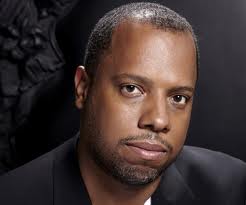 From major speakers like Lionel Richie, Ne-Yo, Diplo and Big Sean to master sessions with Steve Lillywhite, Nico Muhly, No I.D. and James S. Levine to panels covering craft, business, legal, legislative, marketing, music placement and everything in between, the ASCAP EXPO will offer an unparalleled focus on the art and commerce of music.
ASCAP is thrilled to announce the full programming for the 2013 ASCAP "I Create Music" EXPO, which kicks-off with ASCAP's General Annual Membership Meeting. Held April 18th through 20th at the Loews Hollywood Hotel in Los Angeles, this year's event will give attendees a broader range of content than ever before, from keynotes with legendary songwriters and modern superstars to master sessions, panels covering an incredibly diverse range of topics, music feedback opportunities, performances, networking receptions and exhibits. The diverse range and number of top panelists from across the musical spectrum who will be coming together to share their expertise and connect with emerging music creators reflects an event that is pure in its purpose and strong in its impact. Several past attendees have gained publishing and recording deals, collaborators and career-changing experiences as a result of their participating at the EXPO.
The ASCAP EXPO programming will include:
Keynotes and Conversations
* Say You, Say Me: A Conversation Between Lionel Richie & Ne-Yo
* Decent Work for Decent Pay: Diplo and Big Sean in Conversation
* Beyond the Beats: Ken Jordan of The Crystal Method & RJD2 in Conversation
Master Sessions
* Producing Magic: Master Session with Steve Lillywhite
* The Art of Publishing: Master Session with Cameron Strang
* Oh, the Horror: Master Session with James S. Levine
* A Good Understanding: Master Session with Nico Muhly
* Run This Town: Master Session with No I.D.
* I Wanna Go: Master Session with Savan Kotecha
Creative Panels
* Urban Hitmakers: Maestros of Modern Music
* "We Create Music"
* Murphy's Laws of Songwriting
* The Musical Conquests of Don Jon (withcomposer Nathan Johnson and film director Joseph Gordon-Levitt)
* Confessions of a Hit Producer
Interactive Panels
* Darrell Brown's Song Kitchen: How to Stand the Heat
* Whose Line Is it Anyway? An Interactive Master Session with Priscilla Renea
Diverse Topics
* Securing Fair Compensation Online: How You and the U.S. Congress Can Make a Difference
* West Meets East: Opportunities in the Asian Pop Market
* Production Music, the DIY Way
* Music Supervision in the Digital Age
* Women in Music: Playing for Keeps
* New Horizons for Indie Publishers
* Website Demolition Derby (Presented by Bandzoogle)
* Making the Most of Your ASCAP Membership
Business, Legal and Legislative Discussions
* The New Era of Record Companies and Artist Services
* Using YouTube to Jump Start Your Music Career
* "Making It" in Today's Music Business (Presented by CD Baby)
* How to Earn Revenue & Fund Your Project (Presented by Berkleemusic.com)
* Laying Down the Law: A Legal Q&A for Music Creators
* An Interactive Tour of Music Law and Business (Presented by Ballard Spahr)
* Think Global, Act Local: PROs and Digital Rights Licensing
* Songwriters and Music Publishers Workshop: Optimizing YouTube and Maximizing Your Impact (Presented by YouTube)
* Music Biz Q&A: A User's Guide
* Building Your Team for Success
Performances
* The Writers Jam
* "I Create Music" Center Stage
* ASCAP EXPO iStandard Producer and Rapper Showcase
* ASCAP EXPO Attendee Showcase
Plus:
* Music Feedback sessions for Pop/Rock, Country, Film/TV Scoring and R&B/Hip-Hop
* Dozens of Sponsor Sessions consisting of workshops and product demos
* One-on-One and Lunch Roundtable Mentor Sessions
* Music equipment, resources and technology exhibits
* Networking opportunities
* And much more!