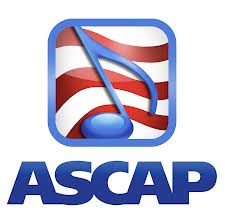 We know its hard out here on a pimp in this business of music so it was nice to here that ASCAP continues to try to find ways to reward it's artists that may not be ballin' so hard like a Jay-Z or a Kanye West.
The American Society of Composers, Authors and Publishers (ASCAP) is pleased to announce that more than $1.8 million in cash awards for 2012-2013 was distributed to songwriter and composer members by the Society's ASCAP Plus Awards Panels. The purpose of these special awards, which have been given each year since 1960, is to reward writers whose works have a unique prestige value for which adequate compensation would not otherwise be received, and to compensate those writers whose works are performed substantially in media not surveyed by ASCAP. Close to 3,100 songwriter and composer members of ASCAP received Plus Awards in their January 2013 distribution.
"For more than 50 years, the ASCAP Plus Awards has consistently provided deserving music creators with something meaningful and tangible in the form of recognition and money. Our goal is that these awards not only serve as an additional revenue stream, but also as an inspiration to those just starting out to persevere in advancing their music careers," said ASCAP President and Chairman Paul Williams. "We are greatly indebted to each of our hard-working panelists for giving their time and effort to this important endeavor."
Composer and clarinetist Derek Bermel, a recipient of multiple ASCAP Plus Awards commented: "It's a tremendous honor to be recognized with an ASCAP Plus Award, and it helps pay the rent! The importance of this essential program can't be overstated."
Folk singer-songwriter Mary Gauthier added: "I am deeply grateful for the ASCAP Plus Awards I've received over the years. The money appears in January, right when I am wondering how I'm going to pay my credit card bills after the music business Christmas lull, and it has saved the day over and over again. For a road dog like me, who travels constantly juggling tour dates, writing, recording and self management, the annual Award helps keep the show on the road."
The members of the ASCAP Plus Awards Panel are: Leotis Clyburn, Former EMI Publishing Executive and Music Industry Consultant; Andrew Cyr, Grammy Award-nominated conductor of the Metropolis Ensemble; Peter Filichia, New York-based theater critic for the (Newark) Star-Ledger and New Jersey's News 12 television station; Fernanda Garcia, Public Relations Director/Promotions for El Especial; Joel Goodman, renowned Oscar-nominated and Emmy Award-winning composer; David Hajdu, professional music critic for The New Republic and professor at the Columbia University Graduate School of Journalism; Janeiro Matos, Bachata, salsa, merengue and Reggaeton DJ for Mega 97.9 FM in New York; Emily Mueller, production assistant for Grammy Award-winning producer Nathan Chapman and A&R assistant on projects for Laura Bell Bundy and The McClymonts; Chris Oglesby, seasoned publishing vet and founder of Oglesby Writer Management; Cheryl Pawelski, Grammy Award-nominated Vice President of A&R for Rhino Records and owner of Omnivore Recordings; Ryan Shore, Grammy Award-nominated composer for film, television, records and games; Steve Smith, Opera and Classical Music Editor for Time Out New York; Adonis Sutherlin, Associate Director of A&R for RCA Records; Tera Uhlinger, producer, composer and owner of Revelry Management.
ASCAP songwriters and composers that received less than $25,000 in domestic performance royalties in the previous calendar year are eligible to apply now, and can do so with the online application via Member Access (https://members.ascap.com). The deadline for submissions is July 1st, 2013.