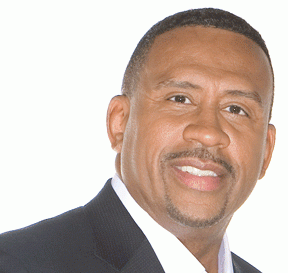 Sources tell Volume 32 that  Cumulus media execs are furious that Michael Baisden released a statement before they could finish negotiations. Baisden did what Star Jones did on The View and revealed his plans before it was supposed to go public and now his syndication company, Cumulus Media, is refusing to allow him to do the show today. This may mean the show is now officially cancelled or reruns until contract negotiations are done.   Here's a post from Michael below…
The Michael Baisden Show Staff has been "Locked Out" of Cumulus Studios…really Cumulus?
In the words of Rodney King, "Can't we all get along?" Just because we couldn't come to an agreement is no reason to deprive the listeners, affiliates, and advertisers of only 9 days to say goodbye and show our appreciation. All their action does is make me more determined then ever to come back. And next time there will be no middlemen between me, my affiliates, and my listeners. Lesson learned! Now it's time to get to work on the comeback… and I'll be kicking butt and taking names when I return. I'll miss you family, stay tuned to Facebook and Twitter for my daily inspiration post and updates on the return of The MB Show! The journey continues!!!
~ Michael Baisden
P.S. You'll hear per-recorded shows through March 29th. Shame, Shame, Shame… but it is what it is, let's move on, we have lots of work to do!