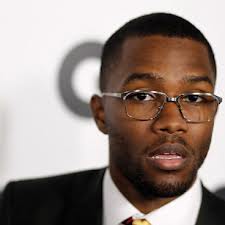 Frank Ocean has been called Brave by Clive Davis; he has been called talented by Jay-Z; he has been adored by his fans for his honesty and his music; but now he is being sued over the song "Lost," which appears on his Channel Orange album. Micah Otano, a producer who claims he did not receive credit for his work on the album is suing Frank Ocean for that very reason. Otano is also suing Ocean's co-writer and producer Malay, accusing him of stealing the work and passing it off as his own. Otano is so confident that the work belongs to him that he boldly lists the credit on his twitter page regarding the song.
The actual court document that was filed in Los Angeles District court is where Otano claims he co-created the song "Daylight," which provided the general basis for "Lost." The document states Otano "solely performed the lead synthesizer parts on 'Daylight' as well as piano and other parts." Micah Otano alleges he and Malay made an agreement to ensure co-producer credit as he was shopping the song around the music industry but apparently Malay cut Otano out of the deal once Frank Ocean agreed to use the song.
"Malay lied to Otano, claiming that Malay 'completely re-recorded' Otano's work in the process of creating 'Lost,' " according to the lawsuit. "Malay did so in order to convince Otano to sign away his rights in "DayLight" for $1,500, despite the fact that Malay did use Otano's performances in Lost.'
Although there was no monetary figure discussed in the court document, Micah Otana is suing for breach of contract, fraud in the inducement, rescission and restitution, copyright infringement and declaratory relief. He is suing Ocean and Malay individually, and corporately suing Island Def Jam Music Group and Universal Music Group.
So our question is do you think he should be allowed to sue if he willingly signed his rights away?