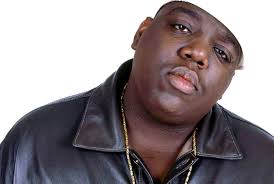 A few days after we celebrated the anniversary of the death of the Notorious B.I.G, his son C.J and his daughter, T'yanna are slated to drop a new animated series in his honor.
The Notorious B.I.G.'s creative spirit has had an inspirational impact that is felt to this day throughout popular culture, including music, films, and the written word. That influence will continue to live on through Ossian Media's brand new animated series, House of Wallace .
Featuring the immortal rapper's children – C.J. and T'yanna – as its main characters, the show will follow them in their dramatic journey as they attempt to keep his studio in Bedford-Stuyvesant / Brooklyn alive, despite numerous trials and tribulations.
As legend has it, B.I.G. built his own studio to consolidate creative control once his musical career began to flourish. Now, it serves as the inspiration for both the series' name and its central storytelling locale. An international music conglomerate threatens to buy out the House of Wallace and replace it with a cookie cutter "entertainment factory". However, C.J. and T'yanna stand up for its 'Notorious heritage' and the "real" music it represents, attempting to re-energize the studio and elevate it to the status of a modern hit-maker. The spirit of B.I.G. himself serves as a central character, appearing to the children in ethereal form to guide them through the adversities they face as they struggle to preserve their father's labor of love.
Facing a hostile corporate takeover, C.J. and T'yanna are guided to invent a novel approach to creating alternative revenue streams "" re-imagining their Dad's studio as a 'jingle house by day', where some of the world's greatest talents lend their voices and abilities to some of the world's best-known brand names. By night they return to the studio to work on their own musical projects, all while being inspired by the association with Biggie's studio sound. "Come to cut a multi-platinum new album, stay to record a hit commercial!" is the phrase they like to employ as a means of enticing these artists to participate in their fledgling jingle 'side business'.
A few days after we celebrated the anniversary of the death of the Notorious B.I.G, his son C.J and his daughter, T'yanna are slated to drop a new animated series in his honor.
"It's been 16 years since our Dad was murdered and we miss him dearly. … It is such an honor for us to be able to carry on his legacy, not only through his music but also by channeling him through our own creativity. This project, "House Of Wallace" is a great opportunity for us to bridge the gap between our parents who loved his music and the kids and young adults our ages, that were not around to really appreciate it," says T'yanna and C.J. Wallace.
Wally Eltawashy, President of Ossian Media, says,
"Ossian is excited to commence work with C.J. and T'yanna on this project. Furthermore, it is Ossian's distinct honor and privilege to be entrusted with furthering the legacy of one of the world's greatest modern musical talents. The show's creative format will allow for advertising integration in the truest, purest sense of the term – this could well be the very first animated program to incorporate creative shops (and their brand partners) directly into the narrative."
Not only will C.J. and T'yanna be voicing their own characters, but a bevy of musical artists will also appear on the show, alongside a hilarious and endearingly-affable staff of studio employees. Music will constitute a central component of the show, including original songs from guest stars and re-imagined renditions of classics from the Wallace catalog.