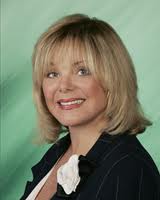 Katz Radio Group's Mary Beth Garber, Executive Vice President, Radio Analysis and Insights, will teach classes this spring for the Southern California Broadcasters Association's Radio Sales Course program, presented on behalf of the SCBA's General Sales Managers Council, beginning March 12.
For the past 15 years, the SCBA has provided these 11-week courses to radio sellers for further training on the basics of selling, prospecting, developing data-based sales and other fundamental topics, which culminate in a presentation to a panel of general sales managers. Class instructors include managers from Southern California radio stations and other broadcasting affiliates. As the former President of the Southern California Broadcasters Association, a position she held for 13 years, Garber originally created the program and helped design the coursework. She continues to facilitate and oversee the program's content and execution.
"I look forward to the classes we have lined up for this spring's session, as I believe this program is an excellent tool to help the next generation of radio sellers build a solid foundation for sales," said Garber. "Leading these classes and discussions is a great way to share best practices and ideas, and to also provide encouragement to those who are just beginning in our business. Most of all, we're trying to truly cultivate the talent and skills today's radio sellers need to succeed in our evolving media environment."
Garber's classes will include: "Understanding Your Product," "What's In It For Them? The Basics of Selling," and "The Big Idea & Building Sales Strategies From Prospecting to Closing the Deal." Garber will also lead sales managers in the critiques of the participants' final presentations.
In her current role at Katz Radio Group, Garber is responsible for collecting and generating research and other materials to educate a variety of constituencies on the continuing power and value of radio, as well as implementing partnerships that provide accurate research and measurement metrics across a variety of platforms and enhance the industry's ability to communicate those results.