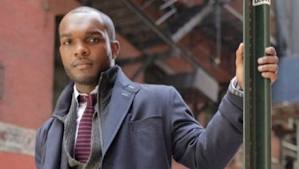 Michael Winans Jr., grandson of Delores Winans and David Winans Sr. of the famous gospel family, was sentenced on February 27, 2013 to approximately 14 years in prison for an investor fraud scheme. Winans was found guilty of  coning enough people out of their money in the amount $8 million in a  financial extortion scheme that was pitched to church-goers from the pulpits.
The plot consisted of a scheme to sell Saudi Arabian oil bonds, which ended up being illegitimate, but Michael continued to collect money after he learned they were fake. In the process, the church going victims were robbed of their life savings and were left emotionally broken and financially broke. In 2007 and 2008, Winans solicited over 1,000 investors and promised 100 percent in returns. Six hundred of those investors are still owed $4.7 million, money that Winans used for personal costs of living and the payback of previous investors.
"I want to apologize to everyone. … These were decisions that were negligent and irresponsible," said Winans, 30, in federal court. "I caused financial and emotional damage. For that I repent," he told the judge.
Do you think this was a harsh enough punishment for Michael Winans jury or exactly what it should be?