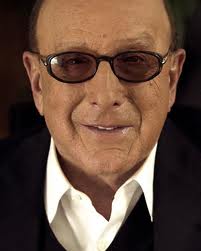 (see video below) We just reported yesterday that Clive Davis was slated to release a new book and today we have found out that, in his new book The Sound Track of My Life, music mogul Clive Davis reveals that he's bisexual, and has been in a few committed relationships with men since 1985.
"For over 50 years, I never had sex with a male," said Davis,  who was twice married, said he did not even think about men in a romantic capacity until his fifties.
"It wasn't repressed, I had very good sexual relationships with women," the legendary music mogul told ABC. "Never for me "¦ this very maligned and misunderstood subject of bisexuality came up."
Clive Davis, who's currently the chief creative officer for Sony Music Entertainment, said he was involved in a 13-year relationship with a doctor, and a 7-year relationship with another man.
It's funny how this is actually news but that is the society we live in we tend to be fascinated with people's sexuality.  What do you think about Mr. Davis' news? Peep the ABC interview below with Clive Davis.