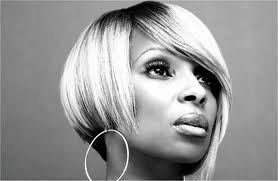 Mary J. Blige has had her fair share of ups and downs and through it all she has always been able to come out on top but the financial woes seem to be escalating as the "No More Drama" singer has found herself in more drama.  According to sources,  we have learned that Mary has been hit with a $900,000 tax lien in the State of New Jersey.
Mary J. Blige was sued earlier this month for allegedly defaulting on a $500k bank loan and now she apparenty owes the state of New Jersey, $901,769.65 in back taxes according to official documents obtained by TMZ.
This  tax lien is the latest in a slew of financial troubles for the Queen of Hip Hop Soul. Mary J. was also sued last year for allegedly defaulting on a $2.2 million bank loan and prior to that her charity was under fire for not paying back a $250k loan.
In the end, we hope that Mary can solve all of her financial problems. The question of the day is, how do these artists continuously find themselves in these positions?