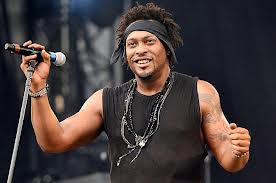 Soul Beach Music Festival is proud to announce the addition of Grammy-Award winning singer D'Angelo to the spectacular line-up of musical brilliance as he joins three""time Grammy Award-Winning Ne-Yo on the main stage of the Nikky Beach Amphitheatre in Aruba on Memorial Day weekend. D'Angelo will take to the stage with a luminous show on Saturday, May 25 and Ne-Yo will close out the three-night main stage spectacle with an iridescent performance on Sunday, May 26. Bringing the funk to the all-star comedy night will be Sinbad featuring Paige Bryan with Memphis Red and the Funk Stank Nasty Band – A Night of Funk and Comedy on Friday, May 24. Additional artists will be announced soon.
As commented by Ronella Tjin Asjoe-Croes, CEO of the Aruba Tourism Authority; "We are thrilled to host an event of such magnitude on our One Happy Island where you can enjoy the performance of some of the worlds most talented and sought after artists during the Aruba Soul Beach Music Festival."
"Aruba is proud to welcome Ne-Yo, D'Angelo and Sinbad to Aruba. International and local fans can expect a spectacular performance at the Soul Beach Music Festival. The festival gets better every year and Aruba is looking beautiful with all the upgrades we've introduced in the city of Oranjestad. I am sure artists and fans alike will have a lot of fun at the festival and in Aruba," said Otmar Oduber, Minister of Tourism, Transportation and Labor.
"We are thrilled to bring the exciting performers and international stars Ne-Yo, D'Angelo and Sinbad to the 2013 Soul Beach Music Festival in Aruba," said Mark Adkins, producer. "Fans can look forward to an amazing weekend of great performances on the exceptional island of Aruba this Memorial Day Weekend along with a combination of sizzling beach parties, luscious dining and plush Night Club after parties."
The 2013 Soul Beach Music Festival will roll out more highly anticipated announcements of main stage performing artists in the weeks to come. For information about ticket sales, accommodations and the latest updates sign up for CLUB SOUL BEACH, visit https://www.soulbeach.net or https://www.aruba.com. Join the Soul Beach Music Festival community: follow us on Twitter @SoulBeachMusic and become a fan of 2013 Soul Beach Music Festival on www.Facebook.com/soulbeachmusic.