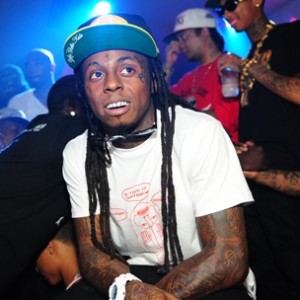 Lil Wayne, who is known for  his clever wit when it comes to the art of rhyming has gone too far this time. The New Orleans rapper is under fire for making what many are saying is very disrespectful reference to the late Emmett Till.
"Pop a lot of pain pills/'Bout to put rims on my skateboard wheels/Beat that p – – – – up like Emmett Till," Wayne raps in "Karate Chop," a song by rapper Future.
Under immense pressure from the Mamie Till Mobley Memorial Foundation and the Rainbow/PUSH Coalition, on Wednesday Future was forced by Epic Records CEO L.A. Reid to drop the lyrics for the controversial song.
"He apologized to me and our family and stated the song is being pulled!" the foundation's director, Airickca Gordon-Taylor posted on Facebook on Wednesday evening. She has rightfully outraged by the reference and lead a protest via social media.  A few years back, Kanye West also made a reference to Emmett Till in his "Through the Wire" song when he said, "Just imagine how my girl feel, on the plane scared as hell that her guy look like Emmett Till." He was referring to his face being swollen from a car accident he suffered. In that context, the reference is a bit more understandable to most, which is probably why there was no uprising in regard to the line.
The reason behind the outrage is due to the brutally tragic story surrounding  Emmett Till's death.  Emmett Till was a 14-year-old Chicagoan that was killed in 1955, allegedly for whistling at a white woman. Emmett was kidnapped from his bed in Money, Mississippi,  beaten,  shot in the head, and his body was dropped in a river as they weighted it down with a cotton ginning fan, on Aug. 28, 1955. His mother, Mamie Till Mobley, chose an open-casket funeral, which broadcast around the world the image of hate and helped trigger the civil rights movement.