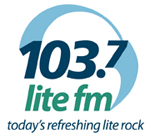 When 103.7 Lite FM's Tony Zazza asked morning show listeners to send in Valentine's Day cards for the students at Sandy Hook Elementary School, he was overwhelmed by the response. Since late January, more than 10,000 valentines have poured into the station from North Texas and beyond.
"What I thought might be a few hundred cards sending our thoughts turned into a mountain of love from our giving listeners to these amazing kids and faculty at Sandy Hook," said Zazza. "Even people in New Jersey and Louisiana heard about Hearts of Hope and sent in valentines."
Zazza created the effort to remind the children who survived the tragic shootings that they are still remembered and loved. The first 10,000 cards have already been sent to the school, but with more still arriving in the mail each day, additional shipments will soon be sent. "They may be a little "˜tardy,' but they'll still bring smiles to children's faces in Newtown," Zazza said.
103.7 Lite FM is owned and operated by CBS RADIO, one of the largest major-market radio operators in the United States. A division of CBS Corporation, CBS RADIO operates 127 radio stations, the majority of which are in the nation's top 50 markets. CBS RADIO also owns and operates KRLD-FM, KRLD-AM, KJKK-FM, KMVK-FM, and KLUV-FM in Dallas-Fort Worth.
Listen to 103.7 Lite FM online at www.1037litefm.com and on mobile devices via the radio.com app.