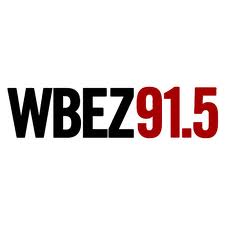 This weekend and next, February 15-17 and February 22-24, the public radio show This American Life on WBEZ will devote two full episodes to the violence affecting Harper High School in Chicago. Last school year, 29 current and recent Harper students were shot. Twenty-one were wounded; eight died.
The special episodes begin airing the same day President Obama travels to Chicago to talk about Black gun violence. The number of murders in Chicago climbed last year, while in many big cities like New York and Los Angeles, the number has been steady or declining. Last weekend, 15-year-old Hadiya Pendleton was buried. She'd been shot in a Chicago city park a week after performing at an inaugural event in Washington.
"For everything we've all heard about children and gun violence," says the program's host Ira Glass, "there are basic things we don't hear so much about. Like what it's like to live in neighborhoods that have to cope with so much bloodshed. This is a school that knows this problem in a way that most of us around the country don't."
Harper administration gave three reporters unusual access for a full semester, five months. When violence struck, the reporters recorded the staff as they jumped into action. They recorded private, difficult meetings with families and students. The result is a portrait of school administrators who know their students well, and take energetic measures to keep these teenagers alive.
The level of access given to the reporters resulted in some remarkable stories. Reporter Linda Lutton got shockingly candid answers when she asked a (click "Next" for the rest of story)group of students where teenagers get their guns.
Harper's attendance area alone includes more than 15 gangs""Lutton also learned that these gangs operate very differently than they used to. The gangs at Harper shoot each other, but it's almost never about drug territory. Many don't sell drugs. They don't have colors, or wear caps tilted to the right or left. Most important, boys are nearly always assigned a gang affiliation, whether they want it or not, based on where they live.
"When I ask kids what their parents don't understand about gangs these days," Lutton says, "they say it's this. Their parents tell them not to join a gang""as if there's some initiation to go through, some way to sign up." Aaron Washington, a Chicago police officer stationed at Harper, told Lutton that because the only safe way to walk home through gang territory is in a group, there's almost no way for a kid at Harper to avoid affiliating.
Alex Kotlowitz, another reporter for these special episodes, points out that when most of us read about teenagers gunned down, the police almost always identify them as gang members, "so it's hard not to think they did something to deserve it, that they must've been up to no good, that what goes around, comes around. But life in these neighborhoods is more complicated than that. It's nearly impossible to be unaffiliated."
And what are the shootings about? The same things kids argue about anywhere: girls, "he said-she said" stuff, money owed, a fistfight. There was a paintball incident involving Harper students that led to real guns going off.
In one story, staff and students learn at a Homecoming pep rally that a recent student was just shot a few blocks away. Principal Leonetta Sanders struggles to decide if she's going to hold two events "" the football game and the dance "" while everyone's worried about retaliation.
In a story in the second episode, a gang member talks movingly about when he and his friends reached a certain age and became targets in the gang wars. "It's all about height," he says. "They call it 'hard legs.' Shooting at any hard legs. That means any male that looks of age." They felt they had no choice but to get guns and fight back.