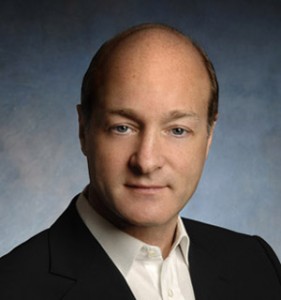 Island Def Jam Music Group (IDJMG) further expands its A&R and creative initiatives with the appointment, effective immediately, of David Massey as President, Island Records, it was announced today by Barry Weiss, Chairman & CEO of the East Coast Label Group. Mr. Massey will continue to report directly to Mr. Weiss and will work closely alongside Steve Bartels, President/COO, IDJMG.
Mr. Massey has spent the past six years as President, Mercury Records, which will remain a core imprint within the Island Records family of labels. Mr. Massey has achieved significant success at Mercury with an artist roster that includes worldwide sensation Duffy, Portishead, Taio Cruz, Neon Trees, the Wanted, the Saturdays, the Gaslight Anthem, critically-acclaimed newcomer Jake Bugg and Grammy-nominated Luke James. At the same time, Mr. Massey has helmed A&R duties for such major Island Records artists as Bon Jovi, the Killers and the return of Fall Out Boy. Fall Out Boy's explosive new single "" "My Songs Know What You Did in the Dark (Light Em Up)" "" was released on Monday and hit #1 on iTunes within hours.
The Mercury Records A&R team will continue to report directly to Mr. Massey. As well, Matt Galle will continue to provide exclusive A&R services to Island Records, and Mr. Galle's Photo Finish Records will remain within the Island Records family of labels. Also reporting directly to Mr. Massey will be Chris Anokute, Senior Vice President, A&R, IDJMG, and Grammy Award ®-winning producer, composer and musician Dallas Austin, Senior Vice President, A&R, Island Records. Mr. Massey also intends to grow the team by adding additional creative talent.
"David has had great successes since joining the company six years ago," said Mr. Weiss, "and it is a track record that he now takes with him to Island, as we put even more resources into our vital creative areas. David's musical instincts for spotting talent are second to none, and his relationships with the artists and his proven leadership skills are the perfect fit to drive Island Records into the future."
"I am truly excited to take on this great challenge," said Mr. Massey. "The extraordinarily talented artists and executives I have worked with at Mercury and Island have been an inspiration, and no one could ask for any more experienced and astute leadership than Barry Weiss and Steve Bartels. I hope to bring even greater success to Island Def Jam in the years ahead."
Mr. Massey was appointed President, Mercury Records, in March 2007. He came to IDJMG from Sony Music Entertainment, where he served as President, Daylight Records, which he founded in late 2000, and Executive Vice President, A&R, Sony Music Label Group U.S., since 2004. He spent his first ten years at Sony Music with Epic Records, starting as Vice President of A&R in 1991, continuing as Executive Vice President/General Manager from 1997 to 1999, and then Executive Vice President A&R until 2001. During his tenure with the company, he worked with a wide variety of artists including Shakira, Oasis, Good Charlotte, Franz Ferdinand, Travis, Silverchair, and Delta Goodrem.
Prior to joining Epic, Mr. Massey was based in London where he had a successful career in artist management in addition to heading his own independent record company, Big World Records. He holds a Masters in Law from Cambridge University.