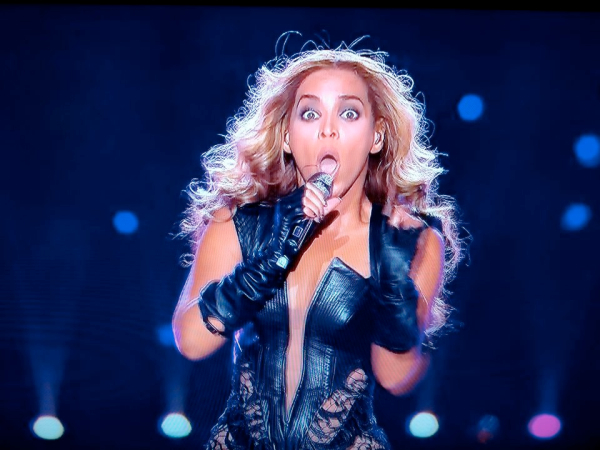 Animal rights activist group People for the Ethical Treatment of Animals slammed singer Beyonce Knowles for her decision to wear python and iguana during her recent Super Bowl performance. The custom made outfit also included a leather jacket.
Not the first time Knowles has come under fire by the group, in their official statement, PETA made reference to a videotaped incident six years ago in what has been described by some as an "ambush" when two PETA members under the guise of fans won an ebay auction to have dinner with the singer:
"We would take a bet that if Beyoncé watched our video exposés, she'd probably not want to be seen again in anything made of snakes, lizards, rabbits, or other animals who died painfully. Today's fashions are trending toward humane vegan options, and Beyoncé's Super Bowl outfit missed the mark on that score."
This year's Super Bowl television ratings dropped slightly from last year, according to an estimate by Billboard via Nielsen data, hitting an average of 104 million as compared to 2012's Super Bowl, which reached 112.5 million viewers. Billboard speculates the viewership numbers for this year may eventually be determined to be lower than presently estimated once the final numbers come in.
Designer Rubin Singer said the singer was very hands on in creating the outfit. What he thought would be a 20 minute meeting extended to 3 1/2 hours, with Knowles at one point proclaiming: "Have you been living in my head?", to which he replied: "No, have you been living in mine?"
Knowles also invited the ire of PETA less than a month ago when she wore a mink fur coat to President Obama's Inauguration.