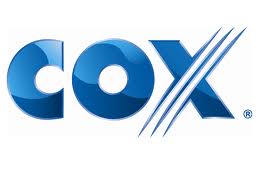 Cox Communications is celebrating Black History Month by highlighting culturally relevant programming available On DEMAND and participating in various celebrations and events across the country.
On DEMAND Content
Cox will be featuring three collections On DEMAND to celebrate Black History Month "" the Black Directors Collection and the Black Cinema Collection, which will be available from Feb. 1-28, and the Tyler Perry Collection, which will be available from Feb. 5-March 4. In addition, the "Black Cinema" category will be available On DEMAND year round.
Some of the available titles include:
The Black Directors Collection: The Paperboy, Sparkle, The Secret Life of Bees, Precious, The Best Man, Do the Right Thing and more.
The Black Cinema Collection: Won't Back Down, Amistad, Pride, Ali, Roots: The Mini Series, Salute, The Great Debaters and more.
The Tyler Perry Collection: Alex Cross, Tyler Perry's Madea's Witness Protection, Tyler Perry's Daddy Little Girls, Tyler Perry's Diary of a Mad Black Woman, Tyler Perry's Meets the Browns and more.
Cox Advanced TV customers can look for these titles in Cox's On DEMAND menu on Channel 1.
In addition, there will be plenty of free content On DEMAND in Music Choice, FreeZone and the premium partners folder, including:
Music Choice is celebrating Black History Month with a month-long campaign called "The New Classic," a collection of videos, video playlists and new original content. The month-long On Demand celebration runs through March 3. (To access the content go to:Music Choice On Demand > Black History Month).The New Classic campaign celebrates a new era of icons and incorporates all Music Choice's offerings, including videos, playlists and original content. To see video highlights, visit: https://youtu.be/MPJPm1sZvCE.
Lifetime will air two original movies: Betty & Coretta (Feb. 3-25), focusing on the lives of Dr. Betty Shabazz and Coretta Scott King, the wives of civil rights icons Malcolm X and Dr. Martin Luther King, Jr. and Twist of Faith (Feb. 10 – 28), a love story about a Christian single mother and a NYC Orthodox Jewish man whose mutual love of music and singing draws them together. Both films will be available On DEMAND.
Showtime On Demand will feature several comedy specials including: Melanie Comarcho: Hello! (Feb. 15-March 14); The Chocolate Sundaes Comedy Show (Feb. 8-March 7) and Bill Bellamy's Ladies Night Out Comedy Tour (Feb. 23-March 22).
Local events
Cox markets across the country are celebrating Black History Month through community sponsorships and locally relevant cultural programming. Highlights include: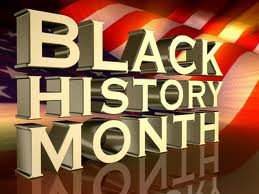 Florida
Cox will be sponsoring appearances and student presentations on Feb. 4 and 5 in Fort Walton Beach featuring Capt. Barrington Irving, the youngest person to pilot a plane around the world solo. Capt. Irving has developed a program to engage and encourage students to study science, technology, engineering and math. More information about Capt. Irving can be found at: https://www.experienceaviation.org/.
Louisiana
On February 24, Cox employees from the Acadiana area will participate in the 10th Annual African American History Parade. This year's theme is "And Still I Rise." The Cox float will be decked out in decor that celebrates jazz, music, literature and art made popular by African Americans. The float also will pay tribute to renowned poet and author Maya Angelou.
Virginia
Cox Virginia will be holding numerous activities throughout the state highlighting Black History Month. In partnership with Fairfax County, Cox will host a celebration of Black History Month at the Fairfax County Government Center. Cox will present a scholarship to the Jefferson Center Music Lab Jazz Institute in Roanoke. This scholarship enables young musicians to participate in the camp, culminating in a series of final performances and recordings at the Jefferson Center. Cox 11 Hampton Roads is focusing its programming on some of the best Black History Month activities throughout Hampton Roads. The shows Cox Connections and Hot Ticket will feature stories on Hampton University's Black History Month calendar, the Virginia Arts Festival, Hurrah Players & the Urban League of Hampton Roads.
National Urban League
Cox's commitment to the African-American community starts with its parent company, Cox Enterprises. Through partnerships with organizations like the National Urban League, all Cox entities are encouraged to actively support and engage with the African-American community. Cox Communications donates money and public service announcements annually to the National Urban League, provides sponsorship for its annual conference and supports the organization in many of its local markets.
Commitment to Diversity
Cox Communications' commitment has been regularly recognized by DiversityInc. In 2012, Cox Communications was named to the 2012 DiversityInc Top 50 Companies for Diversity ® list for its demonstrated use of diversity best practices and measured results. This was Cox's seventh year on the list and was the sixth consecutive year in which Cox was ranked in the top 25; its 2012 rank was 25th. In addition, Cox was ranked No. 8 in The DiversityInc Top 10 Companies for Blacks.