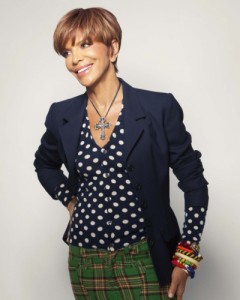 Epic Records has inked an exclusive joint venture with renowned music industry executive Sylvia Rhone to form Vested in Culture (VIC), it was announced today by Doug Morris, CEO of Sony Music Entertainment, L.A. Reid, Chairman & CEO of Epic Records, and Rhone.
As Chairman of VIC, Rhone will report to Reid and oversee the day-to-day operations of the New York-based label.
Stated Morris, "Sylvia is one the most talented and gifted creative executives in the industry. She is a proven success who time-and-again has displayed a special understanding of how to inspire great artistry and develop hits. We are excited to be working with her on this new venture, and we are proud to call her a member of the Sony Music family."
"It gives me great pleasure to work alongside the most successful female record executive of all time," remarked Reid. "She has taste, style, vision and she has my complete support."
"The partnership between Vested in Culture and Epic Records marks an exciting new chapter in my career," stated Rhone. "I have a tremendous amount of respect for Doug Morris and L.A. Reid, and couldn't ask to work with better music men than them. I look forward to building a great label and being a part of their continued success."
Up first from VIC will be the hotly awaited debut of rising Latin pop star Kat Dahlia, followed by a new album from critically-acclaimed, indie pop duo Quadron and the highly anticipated debut album of R&B singer-songwriter Deon Young. VIC's diverse roster of young, fresh and new artists also includes pop singer-songwriter-musician Sebastian Mikael and Los Angeles rappers Casey Veggies and Cashius Green.