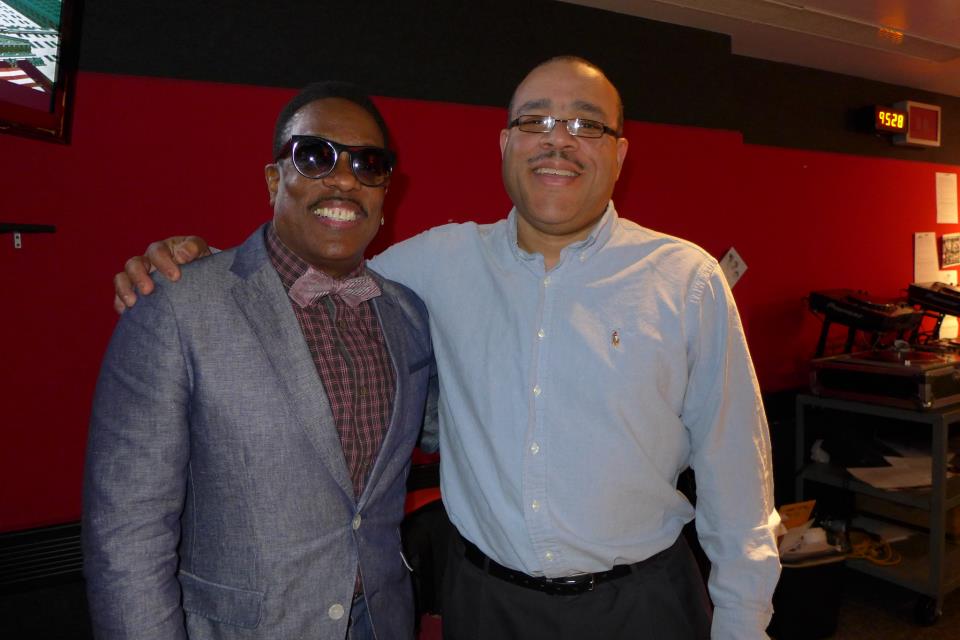 (Charlie Wilson and WBLS PD Skip Dillard (WBLS and WLIB) celebrate Charlie's birthday)
R&B legend and Gap Band front man Charlie Wilson is celebrating his 60th birthday with the release of his highly anticipated new long player called "Love, Charlie".
Hailing from Tulsa, OK, Wilson and his two brothers defined an era of unparalleled upbeat funk music as The Gap Band. Amidst their massive catalogue of hits, one finds: "Outstanding", "Party Train", "Yearning For Your Love", "Burn Rubber On Me (Why You Wanna Hurt Me)", "Early In The Morning", "You Dropped A Bomb On Me", and more.
As a soloist, Wilson is a six time Grammy nominee, and has collaborated with Snoop Lion, R. Kelly, El DeBarge, and Jamie Foxx among others. His four decade long career has faced incredible odds as he's struggled to overcome addiction & other personal challenges. He says: "I try real hard. First of all, I left alcohol and drugs behind me and that was one of the things that weighs a lot on your shoulders. It's been 18 years for me, nothing but water. It allowed me for all these years to just focus on music. I loved cocaine. I did." "Drugs want to grab ahold to you", he continues. "I was homeless, and got up. I ended up sleeping in cars, but when I got myself up I was like, 'Just let me do this one more time.'" Wilson is also a prostate cancer survivor. The early detection in 2008 led to his immediate treatment and full recovery.
Wilson has released two albums every year since 2009. His 2010 release "Just Charlie" spawned a hit single "You Are" which sat atop the Billboard Urban Adult Contemporary chart in the #1 position for thirteen weeks and earned him numerous accolades. The Gap Band derived their name from streets in their Tulsa neighborhood: Greenwood, Archer, & Pine. "Love, Charlie" is released by P Music/RCA/Sony, and is available on CD as well as digital download. Visit https://www.charliewilsonmusic.com/us/home for more information.