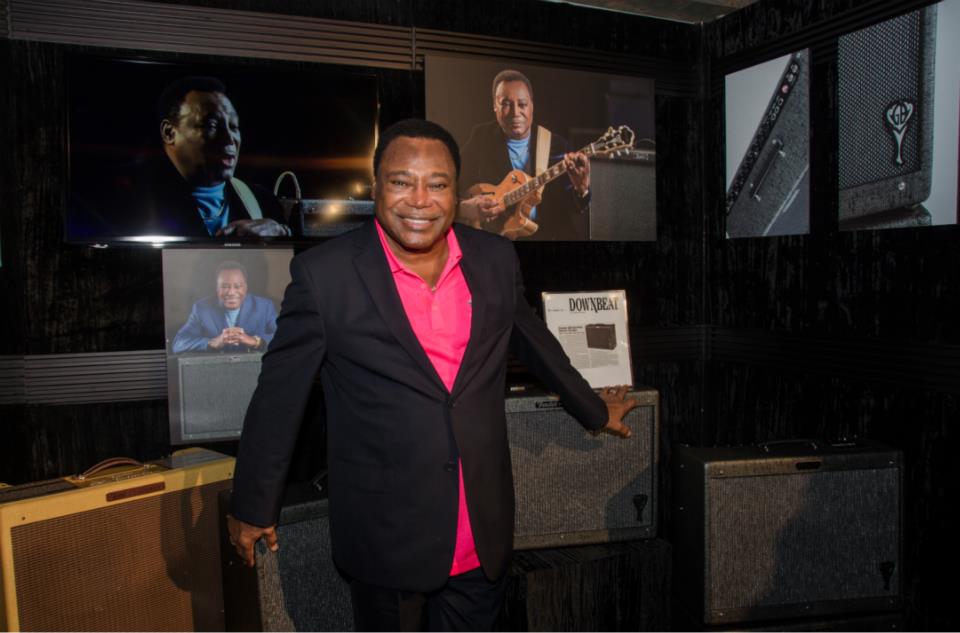 Days ago at The NAMM Show, one of two largest music product trade shows in the world, George Benson unveiled his custom designed Fender signature amp known as the "GB Hot Rod Deluxe".
Benson is a ten time Grammy Award winning American musician whose production career began at the age of 21 as a jazz guitarist. With the 1976 release "Breezin'", Benson discovered a whole new audience by lending his vocals to tracks such as "This Masquerade" and a successful live version of "On Broadway" two years later. "Breezin'" was the first jazz release to become certified platinum. Benson recorded the original version of "Greatest Love of All", later of course re-recorded by Whitney Houston. Another chart topping success of his is "Give Me The Night" which found a home high on the pop/R&B charts. Billboard cites "Turn Your Love Around" as his peak charting accomplishment on their charts to date.
Fender's statement: "It is with great pride that Fender announces the release of the GB Hot Rod Deluxe comboand GB Hot Rod Deluxe 112 Enclosure "" two elegant performance machines designed in close collaboration with Grammy Award-winning jazz guitar virtuoso George Benson." Benson modestly quipped: "Just to have my name on these is enough prestige for a guitar player from Pittsburgh, Pennsylvania." Benson, a practicing Jehovah's Witness since 1979, has slated for his next release on Concord Records this spring "Unforgettable", a tribute to Nat King Cole. The NAMM show is held every January in Anaheim, California. The acronym NAMM originally stood for the National Association of Music Merchants, but has evolved from a national entity to that of a global presence.