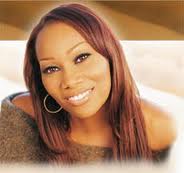 YOLANDA ADAMS, LUPE FIASCO, GUY SEBASTIAN, KENNY WAYNE SHEPHERD AND DIONNE WARWICK TO JOIN RODNEY CROWELL, MIKE EINZIGER, EMMYLOU HARRIS, LIANNE LA HAVAS, LEANN RIMES, ED SHEERAN, ANN MARIE SIMPSON AND GEORGE THOROGOOD AND THE DESTROYERS TO CELEBRATE "PLAY IT FORWARD: A CELEBRATION OF MUSIC'S EVOLUTION AND INFLUENCERS" AT THE
GRAMMY FOUNDATION ®'S 15TH ANNUAL MUSIC PRESERVATION PROJECT, PRESENTED BY SEAGATE ®
Prestigious GRAMMY ® Week Event Highlights GRAMMY Foundation's Ongoing Work To Safeguard Music's History
WHO: The GRAMMY Foundation ® will host "Play It Forward: A Celebration Of Music's Evolution And Influencers" "" the 15th Annual GRAMMY Foundation Music Preservation Project "" featuring live musical performances and archival footage from its preservation archives. Performers include GRAMMY ® winners Yolanda Adams, Rodney Crowell, Emmylou Harris, LeAnn Rimes, and Dionne Warwick; GRAMMY winner and current nominee Lupe Fiasco; Current GRAMMY nominee Ed Sheeran; Mike Einziger of Incubus, singer/songwriter Lianne La Havas, Kenny Wayne Shepherd, violinist Ann Marie Simpson, multi-platinum recording artist Guy Sebastian, and George Thorogood And The Destroyers, as well as other artists to be announced shortly. The evening's musical director will be Darrell Brown, songwriter/producer, Recording Academy Trustee, and GRAMMY Foundation Board member. Neil Portnow, President/CEO of The Recording Academy ® and the GRAMMY Foundation, will be in attendance, along with other prominent music industry leaders and members of The Recording Academy.
WHAT: "Play It Forward: A Celebration Of Music's Evolution And Influencers" "" this year's GRAMMY Foundation Music Preservation Project "" will explore the history of legendary influencers in music and the invaluable contributions of those key players, the music they inspired and their impact on the American cultural landscape. This GRAMMY Week celebration promotes the GRAMMY Foundation's mission of recognizing and preserving our musical past, so that future generations can continue to benefit from an appreciation and understanding of those contributions. General admission tickets are $35 per person and premium seating is $45. For tickets and information, visit www.grammyfoundation.org or https://wl.flavorus.com/sabantheatre/PlayItForward, or contact 855.235.2867. "Play It Forward" is sponsored in part by Barefoot Wine & Bubbly, CenterStaging, the Coffee Bean & Tea Leaf, Getty Images Music and Jackson Limousine.
WHERE: Saban Theatre
8440 Wilshire Blvd.
Beverly Hills, CA 90211
WHEN: Thursday, Feb. 7, 2013
WHY: Protecting our cultural legacy for future generations is a cornerstone of the GRAMMY Foundation mission. The Foundation recognizes and celebrates the innovation, perseverance and genius evidenced in the stories and music of the pioneers who have woven a rich and colorful cultural fabric. The GRAMMY Foundation Music Preservation Project highlights its year-round activities in support of that mission, from preservation grants to its Living Histories archive. The Project also draws the attention of a wider audience to those efforts, and to the imperiled condition of many of the most historically significant recordings. This concert and screening serves to reintroduce works from these major contributors to the public and educates them about the GRAMMY Foundation's role in preserving our rich cultural heritage.