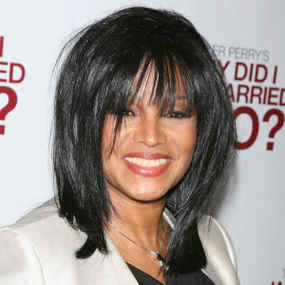 On Wednesday January 23rd, 62 year old Rebbie Jackson will release her first album in 15 years called "Breaking Through" through Music Records.
Her first release since 1998, Jackson scored her biggest hit to date in 1984 with a song called "Centipede", written and produced by her brother Michael, who also sang background vocals. It reached #4 on Billboard's R&B chart.
Jackson described this week's release as "chilled R&B with some ballads".
Jackson's personal life has been in turmoil as she recently lost her husband of 44 years to cancer earlier this month. The singer also opened up in 2011 about her daughter's struggle with bipolar disorder and schizophrenia.