By Hassahn Liggins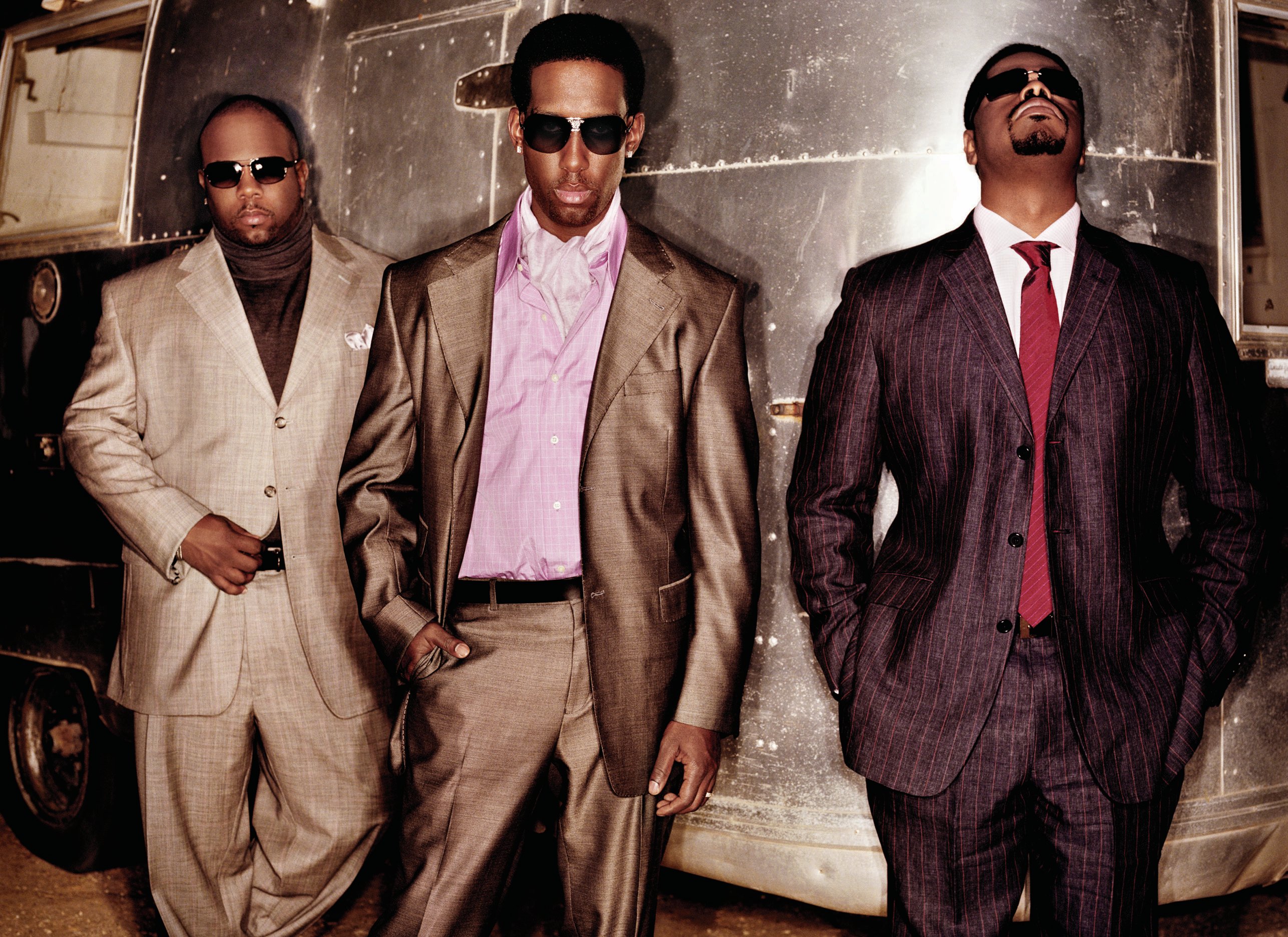 "Then we started singing and they said it sounds smooth," are the lyrics from Boyz II Men's first hit single, "MotownPhilly" and twenty years later, they sound even smoother. On a cold winter night in the city of Hammond, IN at The Venue located inside the Horseshoe Casino, Boyz II Men along with Mint Condition gave an awe-inspiring lesson in the art of "Real Music!"
What a better place than The Venue to hold such a display of talent as the scene gives you a bit of Vegas with a blue-collar edge and a tad bit of southern hospitality. As you ascend the monstrous escalator within the Horseshoe Casino to arrive at the pinnacle place for performance and parties, you can't help but notice the musical and comedic legends that have performed here as their portraits align the walls of the lobby area. The sight of autographed photos from Patti LaBelle to Cedric the Entertainer welcomes you visually as the courteous staff invites you in with a simple yet effective greeting, "Welcome to The Venue."
As Cypher Lounge Radio correspondent, Maria Isabel and myself found our seats, we both couldn't help but notice the energy in the room as the mostly 35 and older crowd seemed to be buzzing like antsy teenagers ready to see Justin Bieber for the first time. Adorned in their winter's best layered fashions, the predominantly Chicago audience was once again welcomed to the show by V-103's newest midday host, Kelly Mac as she brought Mint Condition to the stage to serve as the opening act.
Not that it took this performance for me to know this, but Mint Condition could serve as headliners for any show. Lead singer Stokely is an amazing talent as he sings, plays the guitar, and even jumped on the drums as the R&B group went through an awesome array of songs that had us rockin' in the 90's and a few new songs from the current album, Music @ The Speed of Life, that had us grooving in the aisles of The Venue. When they performed their classic hit, "Breaking My Heart" which most people call "Pretty Brown Eyes," every lady in the house seemed to be reminiscing about the first time they slow danced to that song including Maria, as she said, "I remember dancing at my 8th grade dance with this guy that I had a crush on and I wanted him to dance with me so bad." As Maria got her wish, everyone got ours as we were treated to performance the reminded us of what "Real Music" was, is, and should be.
The thing about "Real Music" is that is should take you to place or moment in your life or move you to some sort of emotion that you just overwhelms you. Before Nate, Shawn, and Wanya arrived on stage, we were treated to a video montage that took us through the legacy, t rial, and tribulations of Boyz II Men. As they stepped, the OVERWHELMING began! With hit after hit after hit, their voices still in mint condition, (Yes, the pun was intended.) the once four man group hadn't lost a vocal or a step for that matter. Whether they were emulating the Motown legends of the past or kneeling on "Bended Knee,' Boyz II Men gave an iconic performance that featured, powerful vocals, precision, and personality. There was not one person in the house that didn't rise to their feet or try to mimic Wayna's masterful riffs and runs on classic hits like "I'll Make Love to You." The trio also introduced us to a new song written by Babyface entitled, "One More Dance." from their new album, TWENTY.
As they closed the show with the classic, "MotownPhilly," all Maria and I could think of was how much we danced, laughed, cried, sang, and lost our minds on this evening and over the years to Boyz II Men, Mint Condition, and every other classic song and artist we grew up listening to. Wanya put it best when he said, "They tried to write us off but Real Music will always be here." Yes, it will and on this cold winter evening the Boyz II Men was in top form or should I say, Mint Condition and the place was The Venue.