Radio Facts: Howard University Relaunches Patricia Roberts Harris Public Affairs Fellowship – Applications Open Sept. 1 and Close Nov. 1 - https://radiofacts.com/howard-university-relaunches-patricia-roberts-harris-public-affairs-fellowship-applications-open-sept-1-and-close-nov-1/
Radio Facts:
The fellowship is open to Howard University undergraduate to graduate students.
WASHINGTON – Howard University is pleased to announce the renewal of the Patricia Roberts Harris Public Affairs Fellowship (PRH), administered by the Ralph J. Bunche International Affairs at Howard University. It is a one-year fellowship program designed to provide a dynamic professional development experience to Howard University students with an interest in public affairs. The fellowship will aid students in recognizing the central role of public affairs in an increasingly global world.
Applications open September 1, 2019, and the deadline to submit is November 1, 2019. Applicants will be informed by mid-November of their acceptance into the fellowship. To learn more, visit: https://bit.ly/2Z2o90l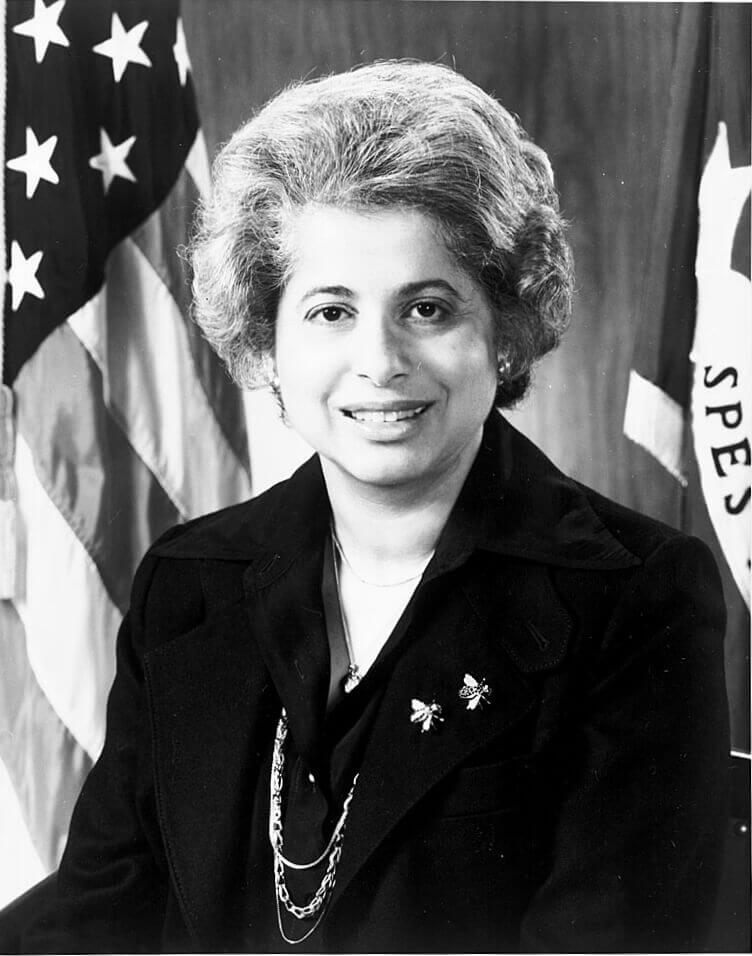 The PRH Fellowship is made possible due to a bequest issued by Patricia R. Harris (1924 – 1985) to Howard University in 1987. She was considered one of Howard University's most distinguished alumni. She graduated summa cum laude from Howard's College of Liberal Arts in 1945. Harris was praised for her contributions to the public affairs field, both domestically and internationally.
Some of her most notable success are industry firsts, including:
First female dean of Howard University's School of Law (1969)
First African American woman to hold a U.S. Ambassadorship with her appointment as U.S. Ambassador to Luxembourg (1965-1967)
First African American woman to hold a cabinet position with her appointment as Secretary of the U.S. Department of Housing and Urban Development (1977-1979)
First African American person to hold the position of Secretary of the U.S. Department of Health, Education, and Welfare, later named Health and Human Services (1979-1981)
The fellowship provides students with a comprehensive understanding of the public affairs landscape and the capabilities necessary to pursue a career in the field. Over the course of the fellowship year, fellows will engage in three major programmatic components: mentorship, internship, and the Patricia Roberts Harris Annual Lecture in Public Affairs. In addition, fellows will be tasked with participating in various service-learning opportunities to continue building on the skills learned and strengthened during their internships.
Fellows will receive a minimum $2,500 stipend that's applicable to their summer internship. The stipend amount will be determined upon fellows' need during the summer internship, class status (undergraduate or graduate), and internship location (domestic or international).
Over 200 Howard University alumni have been fellows of the PRH Fellowship, including Judge Darrin Gayles of the U.S. District Court for the Southern District of Florida; Allison Brown, executive director of the Communities for Just Schools; and Mischa Thompson, Ph.D., of the Helenski Commission.
"The Patricia Roberts Harris Fellowship led to my career in public service. Patricia Roberts Harris was the epitome of what a public servant should be," said Judge Gayles. "The fellowship, created at her bequest, provided me with the opportunity to meet several outstanding public servants who mentored me as a student and throughout my professional career. I am a part of her legacy. "
# # #
(Featured Image: Headshot of Patricia Roberts Harris – courtesy of the Moorland Spingarn Research Center at Howard University)
About the Ralph J. Bunche International Affairs Center
Established in 1993, the Ralph J. Bunche International Affairs Center serves as Howard's point of contact for a range of inquiries from entities outside the university: foreign embassies, governments, universities and corporations, as well as U.S. government agencies. We also integrate global perspectives into the HU experience, promote education abroad, facilitate deeper scholarship on global issues, support cross-cultural dialogue and respect for cultural diversity, and prepare leaders who can find solutions to global problems. We offer a variety of opportunities for students and faculty. To learn more, visit www.global.howard.edu
If assistance is required while applying for the Patricia Roberts Harris Public Affairs Fellowship (PRH), contact Crystal Yuille, [email protected]
About Howard University
Founded in 1867, Howard University is a private, research university that is comprised of 13 schools and colleges. Students pursue studies in more than 120 areas leading to undergraduate, graduate and professional degrees. The University operates with a commitment to Excellence in Truth and Service and has produced four Rhodes Scholars, 11 Truman Scholars, two Marshall Scholars, one Schwarzman Scholar, over 70 Fulbright Scholars and 22 Pickering Fellows. Howard also produces more on-campus African-American Ph.D. recipients than any other university in the United States. For more information on Howard University visit www.howard.edu
Media Contact: Imani Pope-Johns, [email protected]