Radio Facts: Howard University Hosts Sept. 25 Campus Farmers Market During Healthy Campus Week - https://radiofacts.com/howard-university-hosts-sept-25-campus-farmers-market-during-healthy-campus-week/
Radio Facts: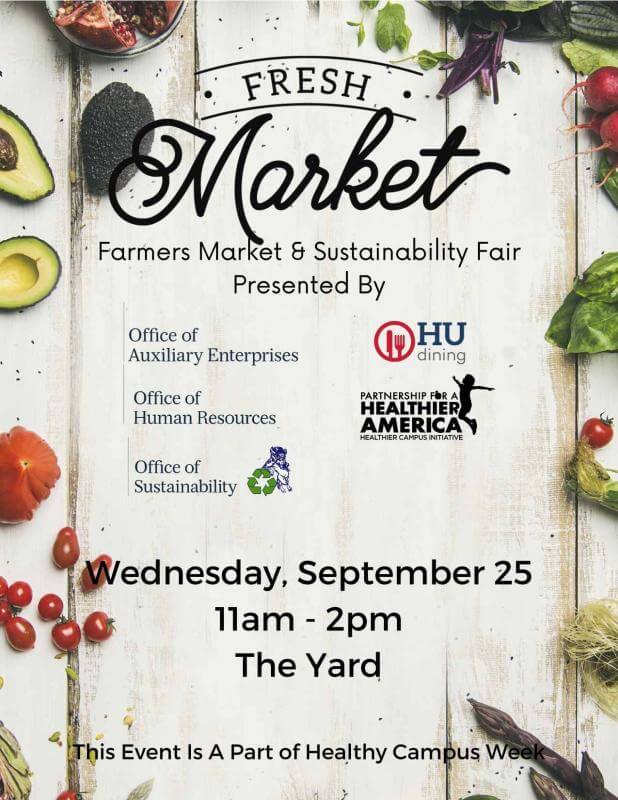 September 23, 2019 #HealthyCampus
#LargestFarmersMarket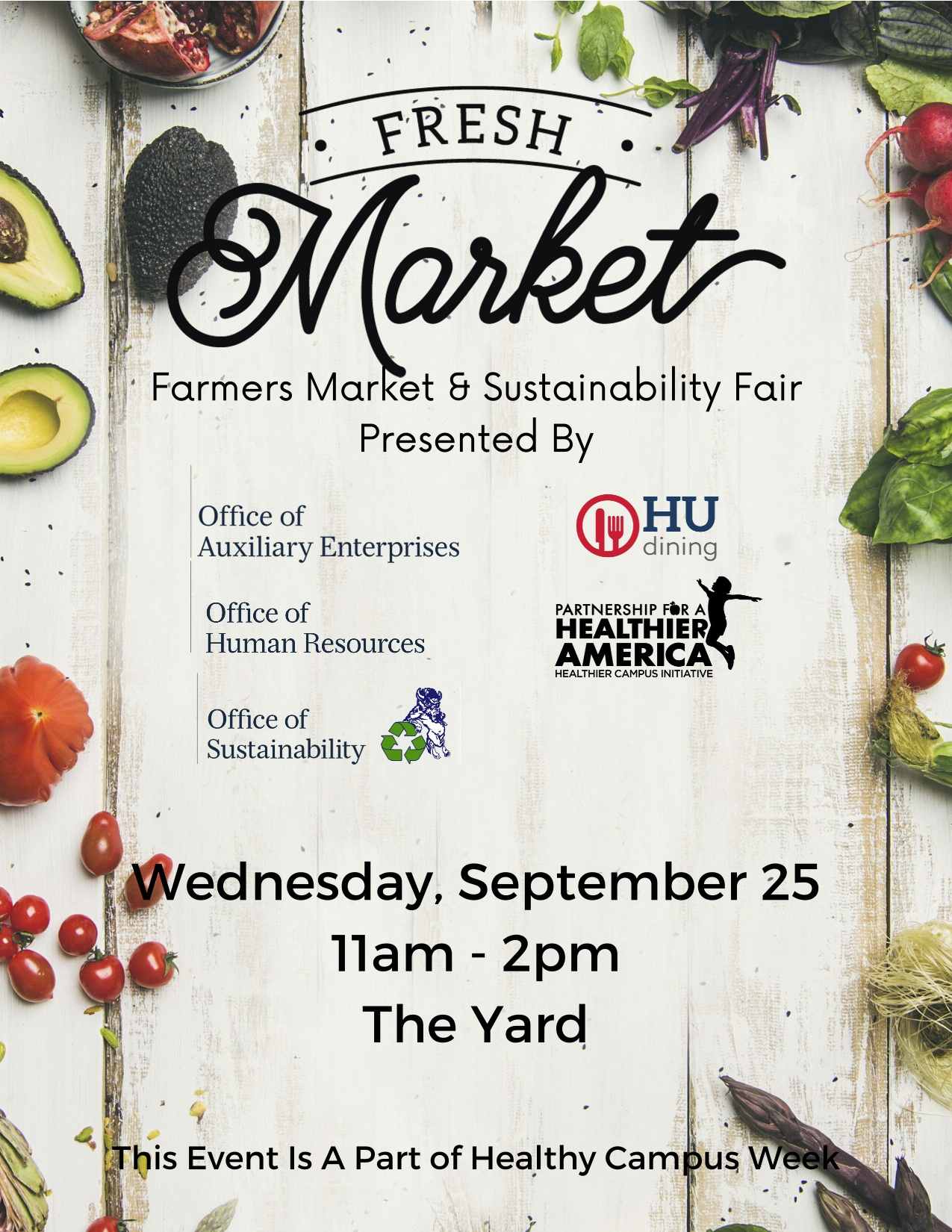 WASHINGTON (September 23, 2019) – Howard University and Sodexo will host a campus Farmers Market and Sustainability Fair on Wednesday, Sept. 25. The event coincides with Partnership for a Healthier America's fifth-annual Healthy Campus Week, Sept. 20-27, and will offer students an array of fresh produce, samples of unique fruit, and information about the local farms.
The Farmers Market and Sustainability Fair will take place on the Yard of the Howard University main campus from 11 a.m. to 2 p.m. Jacqueline Craig, Sodexo's campus executive chef at Howard University, will provide a cooking demonstration and tasting that incorporates produce items. Dietetics students will host an information booth on behalf of the Howard University Department of Nutrition Sciences to discuss eating healthy on campus. Student groups will educate their peers about sustainability topics, including composting and clean water. Representatives from Community Foodworks will provide details about its farm share produce bundles, encouraging students to sign up for regular deliveries.
The Howard event is sponsored by the Howard University Office of Sustainability, Office of Auxiliary Enterprises, HU Dining, and the Office of Human Resources.
For Healthy Campus Week, Sodexo has organized college farmers markets across the country. Sodexo is one of the world's largest university dining providers. About 70 universities in 27 states are participating in the initiative. The markets will bring locally sourced and other fresh produce to students and emphasize how they can easily add healthy food options to their diets. Research shows that 95 percent of college students fail to eat the recommended amount of fruits and vegetables.
About Howard University
Founded in 1867, Howard University is a private, research university that is comprised of 13 schools and colleges. Students pursue studies in more than 120 areas leading to undergraduate, graduate and professional degrees. The University operates with a commitment to Excellence in Truth and Service and has produced four Rhodes Scholars, 11 Truman Scholars, two Marshall Scholars, one Schwarzman Scholar, over 70 Fulbright Scholars and 22 Pickering Fellows. Howard also produces more on-campus African-American Ph.D. recipients than any other university in the United States. For more information on Howard University, visit www.howard.edu.
###
Contact: Sholnn Freeman, Howard University communications, [email protected]
Article Howard Newsroom Staff