Radio Facts: Howard University Announces 2019 Charter Day Award Recipients - https://radiofacts.com/howard-university-announces-2019-charter-day-award-recipients/
Radio Facts: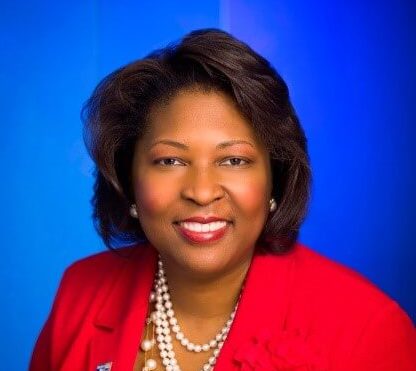 "Howard University serves as a harbor for the realization of students' missions," said President Wayne A. I. Frederick. "Therefore, it is an honor to salute this year's honorees for their outstanding contributions to their industries and the world."
WASHINGTON – Howard University has selected the 2019 recipients for the Alumni Award for Distinguished Postgraduate Achievement: Rosie Allen-Herring in the field of business and public service; Lori George Billingsley in the field of business; and Boyd K. Rutherford in the field of public service. Additionally, the 2019 Capstone Distinguished Service Award will be presented to LaRue V. Barkwell. The honorees will be recognized during the 152nd Charter Day Dinner on Saturday, March 2, 2019.
"Howard University serves as a harbor for the realization of students' missions," said President Wayne A. I. Frederick. "Therefore, it is an honor to salute this year's honorees for their outstanding contributions to their industries and the world."
Established in 1943, the Alumni Award for Distinguished Postgraduate Achievement honors alumni who have made valuable contributions in their respective fields. To date, the University has recognized more than 300 alumni in an array of fields. Nominees for the awards are selected by a University committee that includes alumni representatives and the final selections are approved by the Board of Trustees. Awardees are required to have an undergraduate or graduate degree from the University and must be nominated by alumni.
The founding of Howard University is celebrated through the annual Charter Day Dinner. This year marks a 95-year-old tradition of revitalization through a University-wide celebration. The annual black-tie gala, which also serves as Howard's premiere fundraising event, is one of the most important activities for the University. This year, the proceeds will directly address the need that exists in financial aid for Howard students.
"Such deserving students require these resources in order to continue their coursework, graduate and make meaningful contributions to our greater society," said David Bennett, vice president of Development and Alumni Relations. "The financial support of our alumni and friends is greatly appreciated and will aid us in ensuring that more deserving students can achieve their dreams of obtaining a Howard degree."
Howard University Charter Day Dinner tickets can be purchased by visiting, the www.howard.edu/charterday.
2019 Alumni Award for Distinguished Postgraduate Achievement: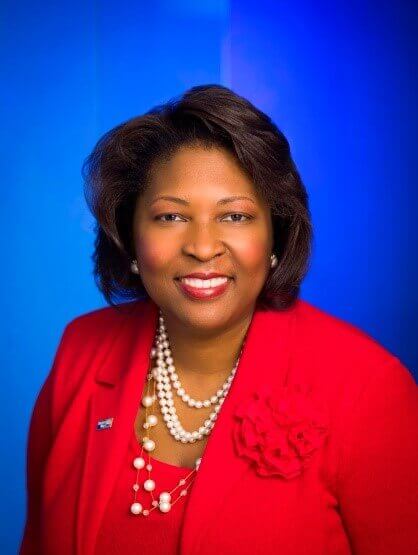 Rosie Allen-Herring (in the field of business and public service): Rosie Allen-Herring is an international expert with 25 years of experience in corporate finance, public-private partnerships, philanthropy, investment, and business strategy. She currently serves as the president and chief executive officer of United Way of the National Capital Area (United Way NCA). Formerly, she was the managing director of the Community Investment and Engagement Division at Fannie Mae. Prior to Fannie Mae, she served as the National Regulatory Compliance Manager, Housing & Community Development. She was also the senior deputy director, Washington, DC Community Business Center. Herring has developed, implemented and managed key community business strategies resulting in investments of more than $2 billion.
She earned a Bachelor of Arts in economics from Howard University, an MBA from Strayer University, and was an International Fellow of the United States-Southern Africa Center for Leadership and Public Values at the University of Cape Town (SA) Graduate School of Business. Additionally, she graduated from the Duke University Graduate School of Public Policy, and the Harvard Business School's Strategic Perspectives in Non-profit Management Program. Rosie's family connection to Howard University is far-reaching and includes her sister Dr. Ivye Allen, (BA'83); nieces Ayanna Hines, (BA '94), Shanna Hines (BBA '01) and daughter Nala Herring, (BS '17).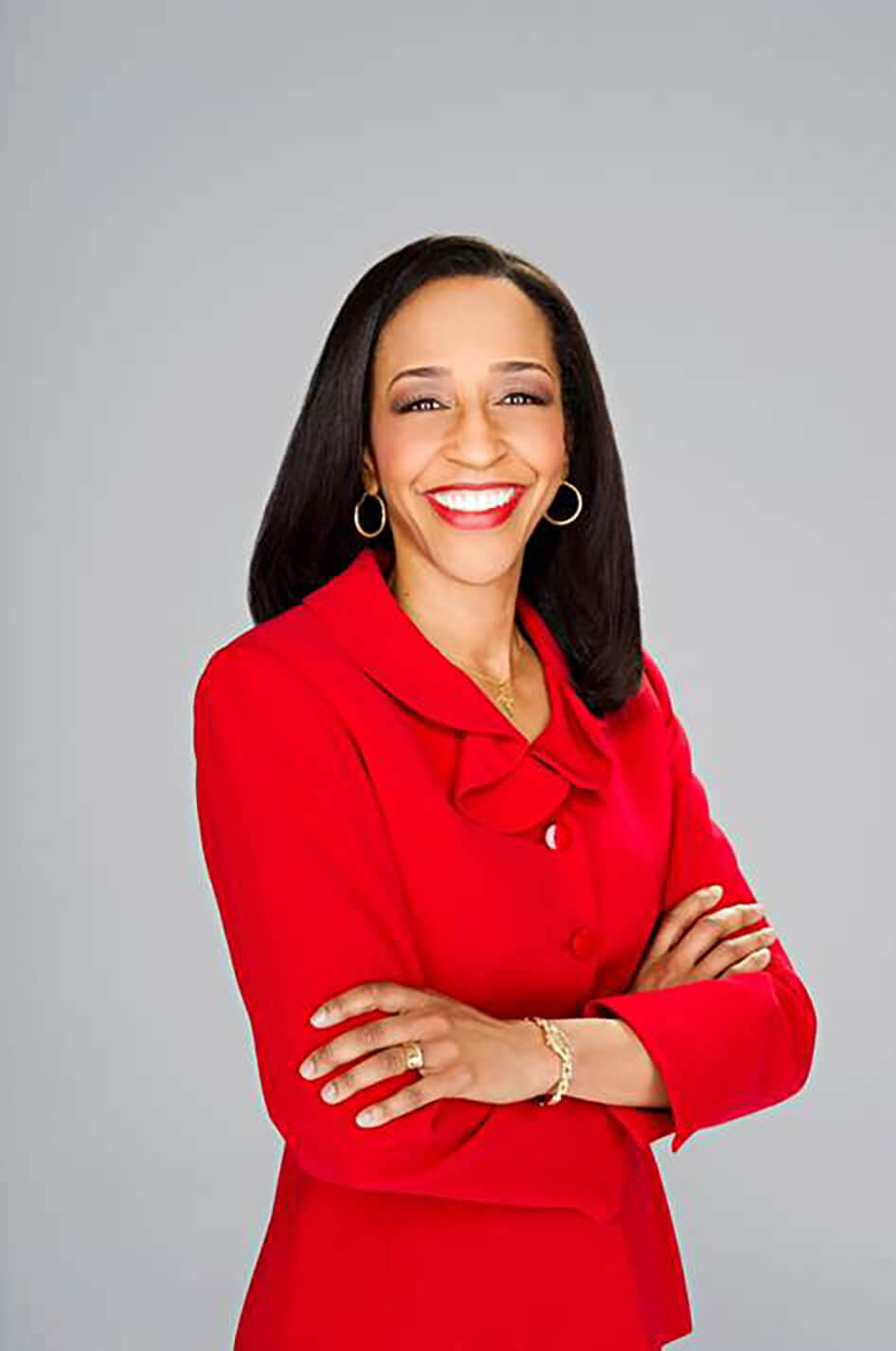 Lori George Billingsley (in the field of business):  Lori George Billingsley has over 30 years of public relations experience in developing and implementing breakthrough programs that meet organizational goals, target audience needs and produce results. Currently, she is the global Chief Diversity and Inclusion Officer for The Coca-Cola Company (TCCC). She has been in the Public Affairs and Communications (PAC) function of TCCC for 16 years in a variety of positions, including vice president, Community Connections, director of Community and Multicultural Communications and executive assistant to the senior vice president of CCNA PAC, director of Shareowner Affairs, director of Issues Communications and director of Regional Communications.
She has served on The Lagrant Foundation Board, the Executive Committee for PRSA's Multicultural Communications Section, the United Way of Greater Atlanta's Board and its Marketing Committee and Community Engagement Council. She served as co-chair of the 2015 International PRSA Conference. Over the years, she has received many accolades, including the 2017 ColorComm Circle Award; the 2017 Chairman's Circle Leadership Award from the National Coalition on Black Civic Participation, Inc.; and the 2017 American University Black Alumni Alliance Honoree. In addition to serving on several national and local boards and committees and receiving numerous awards for her work, she is a former PR Week columnist and an ordained minister. She received her Bachelor of Arts in public relations at Howard University and her Master of Arts in public communications at American University.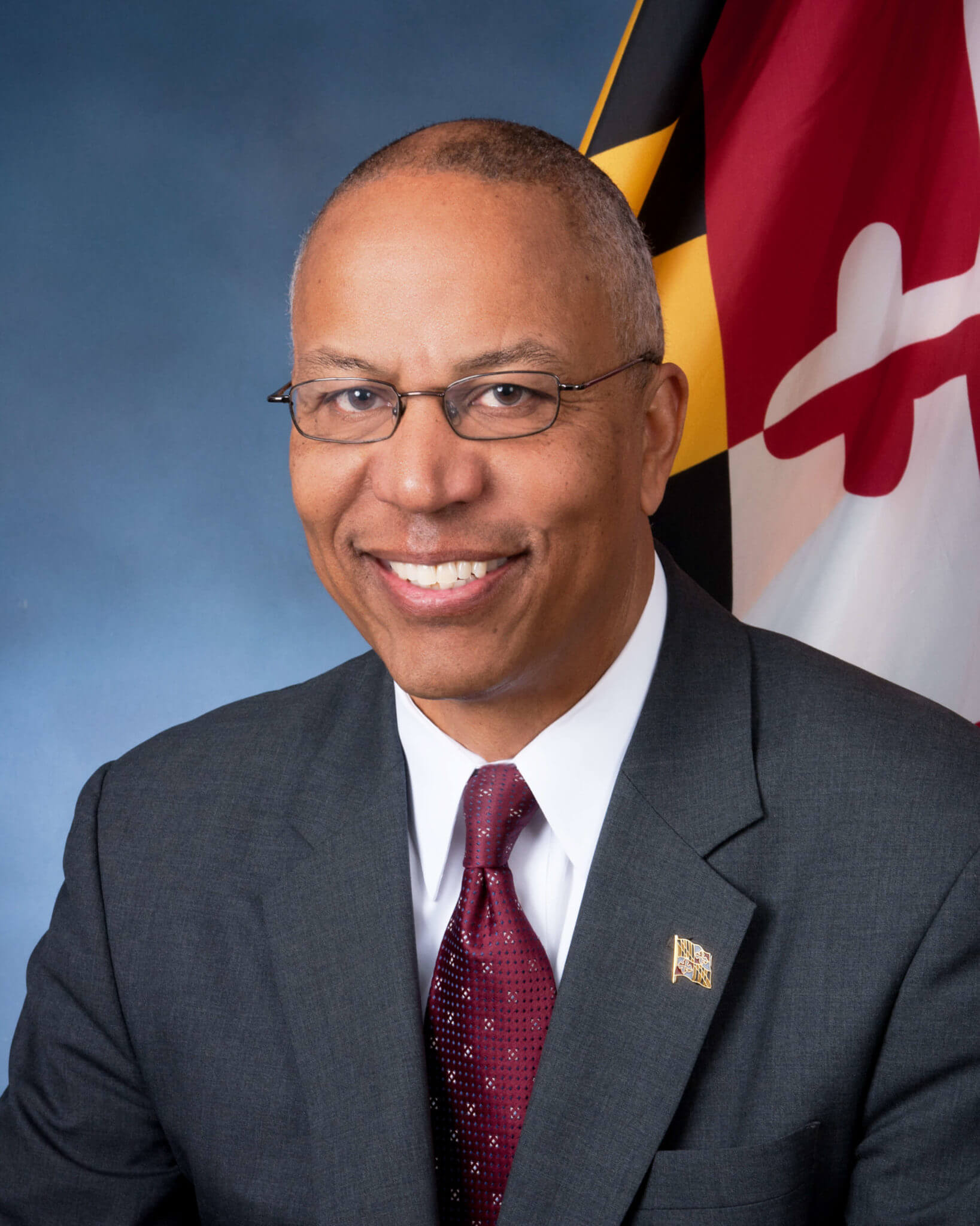 Boyd K. Rutherford (in the field of public service): Lt. Governor Boyd K. Rutherford is an accomplished attorney with a lifetime of experience in both the public and private sectors. He served as associate administrator for the U.S. General Services Administration, where he was responsible for increasing utilization of small businesses in government procurement, as well as continually improving the efficiency of the agency.
In addition, Lt. Governor Rutherford served as assistant secretary for Administration for the U.S. Department of Agriculture (USDA). He was nominated for the position by President George W. Bush and confirmed unanimously by the United States Senate. As assistant secretary, Lt. Governor Rutherford led efforts that saved millions of taxpayer dollars.
In addition to his public service, Lt. Governor Rutherford has extensive legal and business experience, including service in business and government law, information technology sales, and small and minority business development. Lt. Governor Rutherford holds a bachelor's degree in economics and political science from Howard University. Additionally, he has a master's degree in communications management and a law degree, both from the University of Southern California.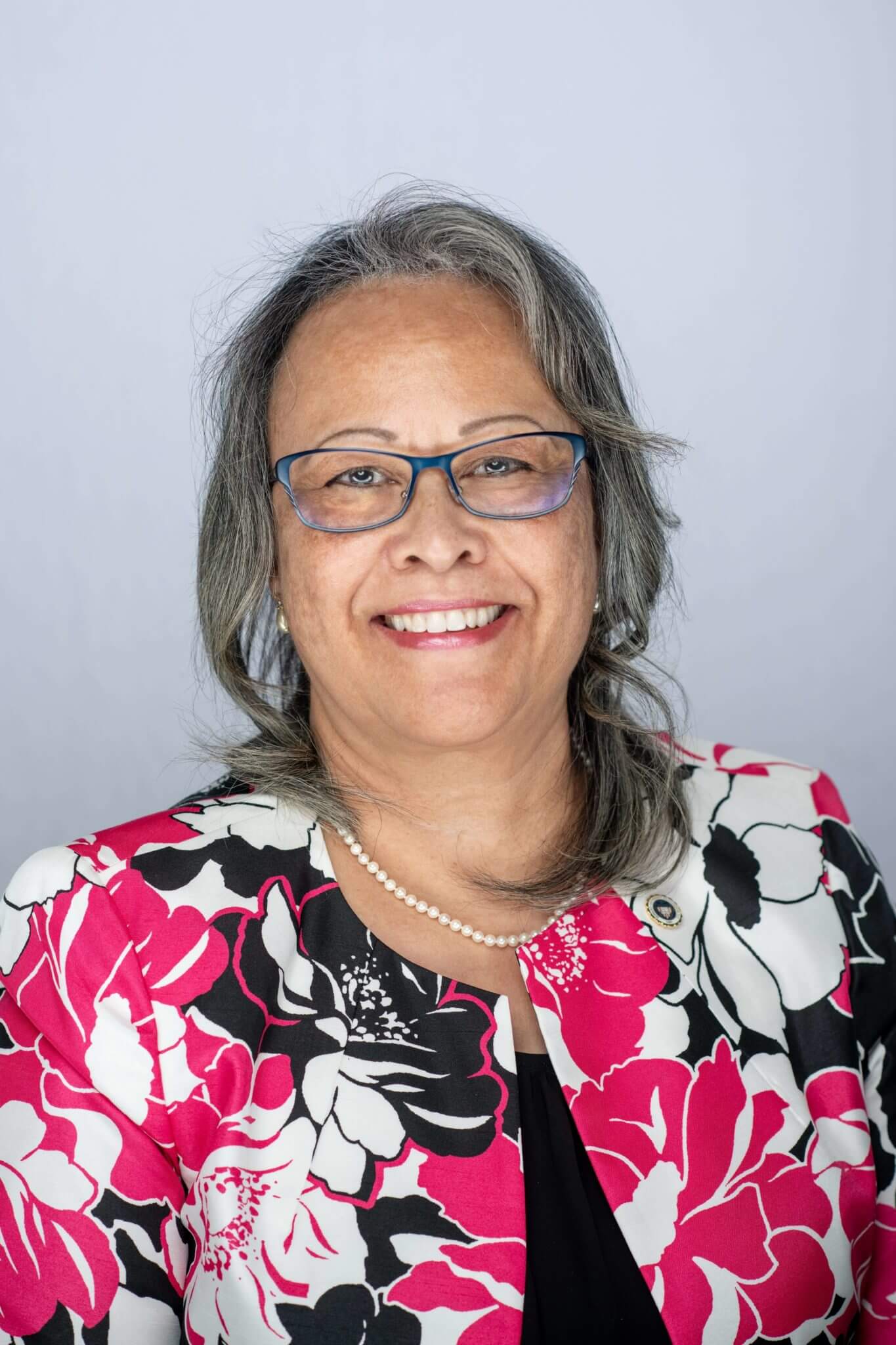 Capstone Distinguished Service Award:
LaRue V. Barkwell has contributed 40 years of exemplary service to Howard University.  Prior to her retirement in 2017, she served as the chief of staff for Howard University's 17th president, Dr. Wayne A. I. Frederick.  Upon completing her undergraduate education in 1976, Barkwell joined the Howard University community as a staff member in the Office of the Registrar under the mentorship of Martha Dyson, the assistant registrar. She served diligently in this position and gained a wealth of knowledge and experience about academic life, which laid an invaluable foundation for her engagement with the University's students, faculty and administration. From those beginnings, she went on to become a vital member of the staffs of the Office of Financial Aid, Enrollment Management, and the School of Business.
In 1995, Barkwell was appointed executive assistant to Howard University's first Provost and Chief Academic Officer, Antoine Garibaldi. Thereafter, she served every provost until 2013, when she became chief of staff for the Office of the President. With both humility and pride, Barkwell consistently embraced all of her responsibilities with a profound commitment to excellence. She has helped hundreds of students, faculty, and administrators become good citizens and stewards of Howard University.  Throughout her entire Howard University career, Barkwell has been an exemplar of servant leadership with an unswerving dedication to providing positive experiences for the entire Howard University community. The days following her retirement are filled with home projects with her husband, Sheffield, helping her son, Marlin, and daughter, Carlotta with their children and providing services where needed in the community. She continues her support for Howard University through countless volunteer activities.
# # #
About Howard University
Founded in 1867, Howard University is a private, research university that is comprised of 13 schools and colleges. Students pursue studies in more than 120 areas leading to undergraduate, graduate and professional degrees. The University operates with a commitment to Excellence in Truth and Service and has produced four Rhodes Scholars, 11 Truman Scholars, two Marshall Scholars, one Schwarzman Scholar, over 70 Fulbright Scholars and 22 Pickering Fellows. Howard also produces more on-campus African-American Ph.D. recipients than any other university in the United States.  For more information on Howard University visit www.howard.edu
Media Contact: Imani Pope-Johns, Office of University Communications, [email protected]