Radio Facts: Howard President Wayne A. I. Frederick to Deliver 2019 State of the University Address During Homecoming on October 11 - https://radiofacts.com/howard-president-wayne-a-i-frederick-to-deliver-2019-state-of-the-university-address-during-homecoming-on-october-11/
Radio Facts: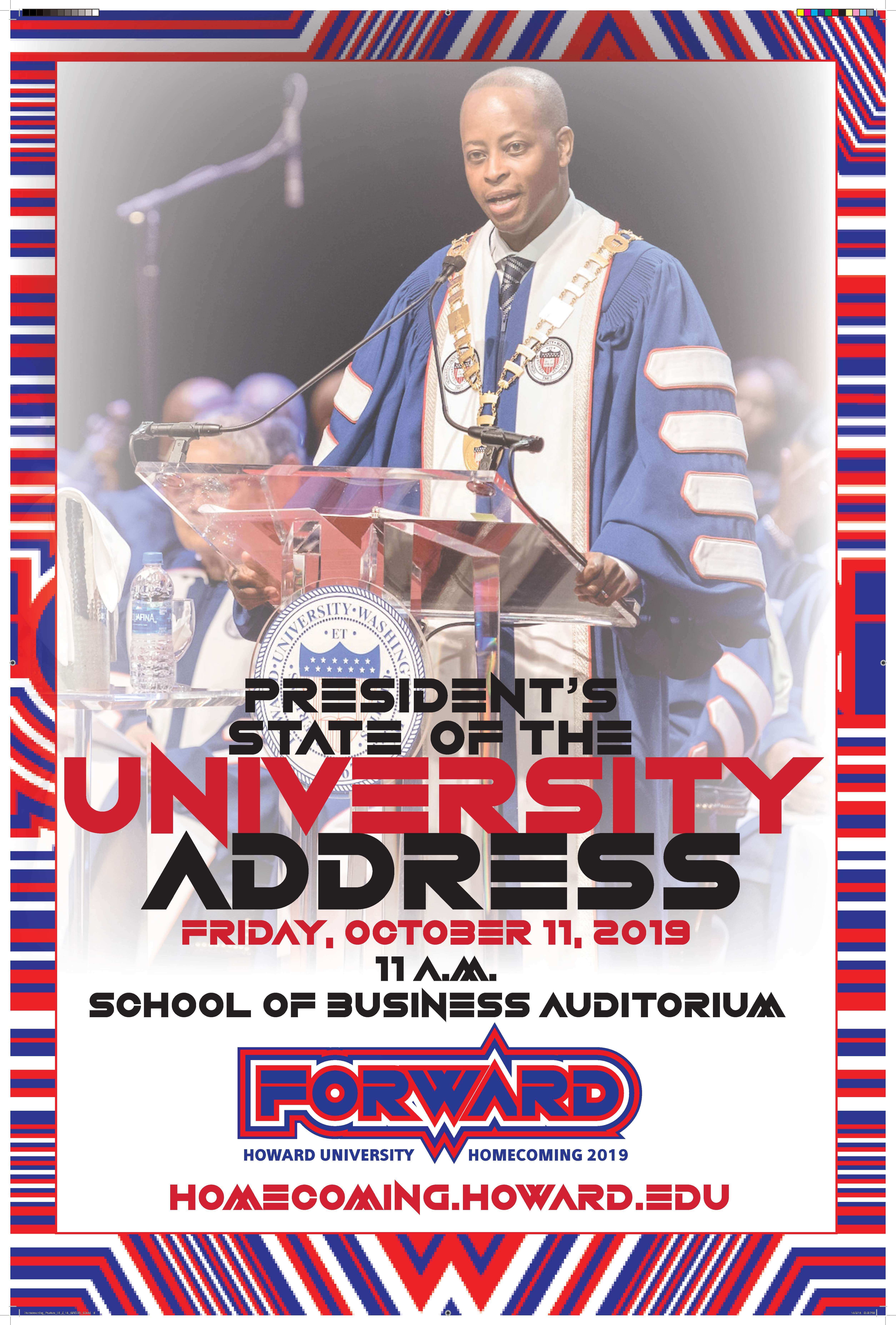 WASHINGTON – Howard University President Wayne A. I. Frederick will deliver the 2019 State of the University Address, Friday, October 11, at 11 a.m., before an audience of students, faculty and alumniat the School of Business Auditorium, 2600 6th St NW, Washington, D.C. The State of the University Address will lead the third annual Howard University Ideas Symposium, a gathering of scholars, entertainers and activists for panel-style discussions on crucial issues within the Black community, locally and abroad.
Dr. Frederick's remarks will largely align with the theme of Howard University Homecoming 2019, Forward, which derives from the University's five-year strategic plan, unveiled earlier this year, Howard Forward. While the five strategic pillars of Howard Forward – academic excellence, inspiring new knowledge, serving our community, improving efficiency and effectiveness and achieving financial sustainability – will anchor the address, audience members, and those watching online via WHUT-Howard University Television livestream, can expect deep dives into areas like access and affordability, innovative approaches to academia and transformative campus projects.
"We have reached a pivotal point in the University's history, where we are ready to write the next chapter of the Howard story," said President Frederick. "To continue producing the leaders of tomorrow, Howard must invest in strengthening our institution and building a sustainable model for years to come. There's no better time than Homecoming to welcome back our alumni and friends to discuss the various ways that the Howard community is moving forward. I am excited to partner with our fierce supporters over the next five years to execute this strategic plan."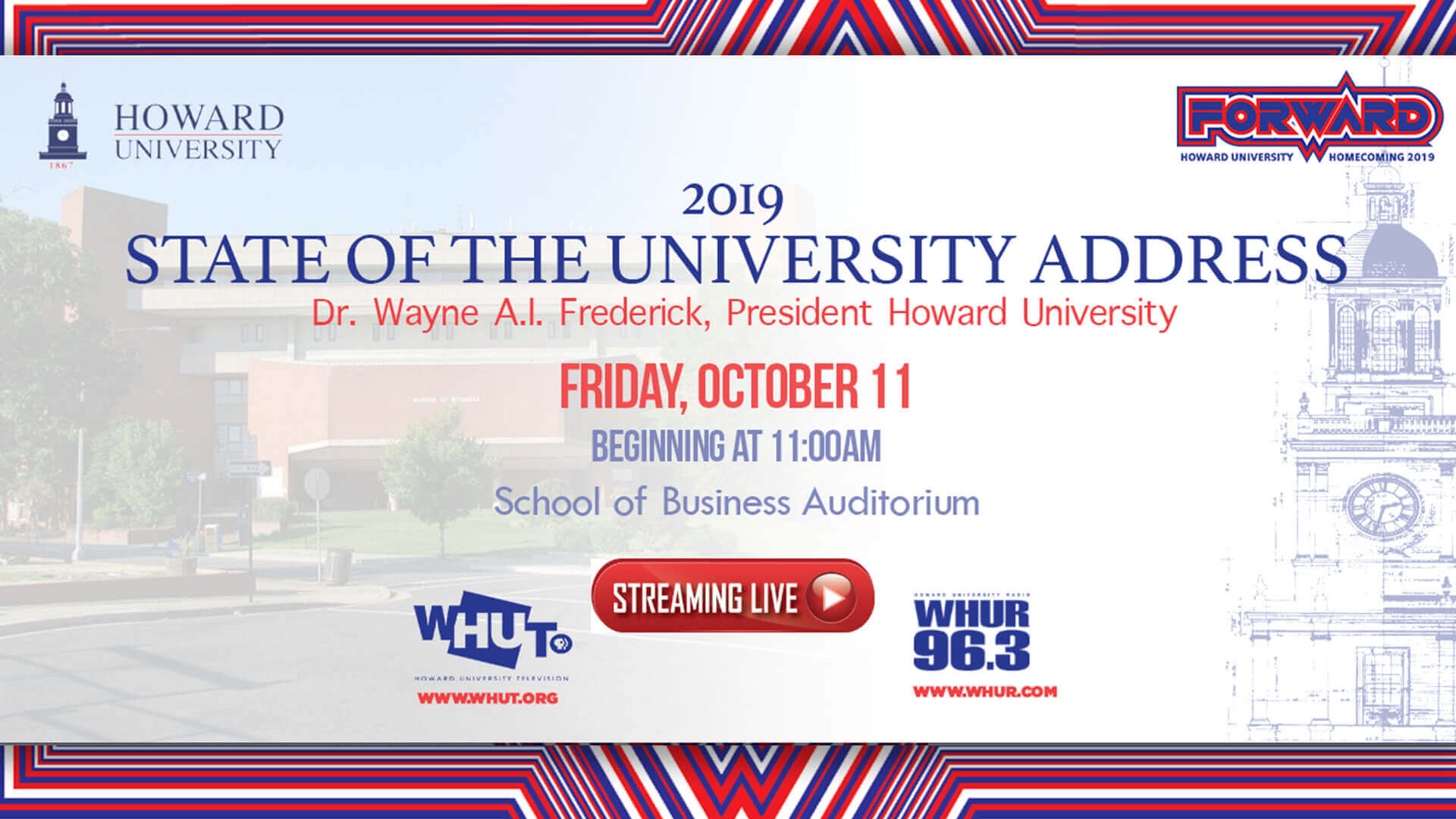 All students, faculty, staff and alumni are encouraged to attend. The State of the University Address will be available to view via livestream via WHUT or WHUR.
###
ABOUT HOWARD UNIVERSITY
Founded in 1867, Howard University is a private, research university that is comprised of 13 schools and colleges. Students pursue studies in more than 120 areas leading to undergraduate, graduate and professional degrees. The University operates with a commitment to Excellence in Truth and Service and has produced four Rhodes Scholars, 11 Truman Scholars, two Marshall Scholars, one Schwarzman Scholar, over 70 Fulbright Scholars and 22 Pickering Fellows. Howard also produces more on-campus African-American Ph.D. recipients than any other university in the United States. For more information on Howard University, visit www.howard.edu.
Media contact: Ramzey Smith, Office of University Communications, [email protected]