Radio Facts: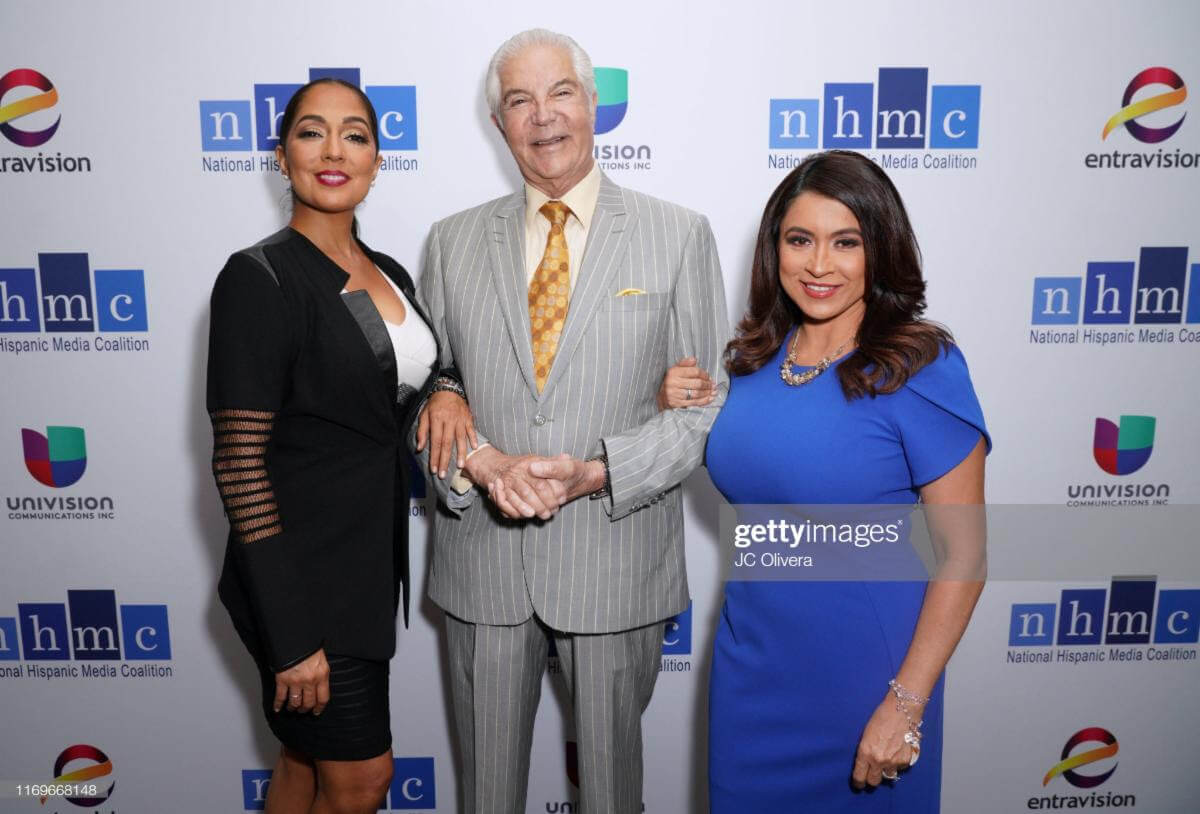 The National Hispanic Media Coalition (NHMC) was privileged to award four extraordinary honorees for advancing and elevating the local Latino community at its 17th annual Los Angeles Impact Awards Luncheon at the Hilton Universal City Hotel.
HONOREES:
Gilbert R. VasquezLifetime Achievement AwardManaging Partner, Vasquez & Company, LLP,and Chairman, L.A. Latino Chamber of CommerceAzalea IniguezExcellence in Investigative JournalismConsumer Investigative Reporter, KVEA Telemundo 52 Responde Los AngelesMarco FloresExcellence in Broadcast JournalismVice President of News, KMEX Univision 34 Los AngelesLos Angeles DodgersOutstanding Commitment & Service to the Latino Community
MASTERS OF CEREMONIES:
Michelle Valles, NBC4Dunia Elvir, Telemundo 52NHMC President & CEO Alex Nogales: "These four awardees deserve all the accolades they received yesterday. They are trailblazers in their professions and continue to be committed to making a real difference in the local Latino community, from motivating youth to read to amplifying the voices of those who are voiceless.
Congratulations to our awardees. It is a privilege to honor you."Gilbert R. Vasquez: "It is my distinct honor and pleasure to be the recipient of the NHMC Lifetime Achievement Award. This honor is very special to me in that I am being recognized by what I refer to as 'Our Voices', the voices of our Latino American community.
For over 40 years, I have been striving to have our Latino American community recognized for the enormous contributions that Latino Americans have made both locally and nationally throughout the history of America because there are only a few Latino American media voices on our mainstream national media, much of our accomplishments, goals, and inequities have remained silenced or unknown.
The fantastic members of the NHMC, aside from their own accomplishments, ensure that our Latino American community's contributions remain visible and acknowledged. I applaud and salute the NHMC for the excellent work it is doing and thank them for bestowing this very meaningful award to me."Azalea Iñiguez: "It is a great honor to be recognized by NHMC, an organization that I respect for the work they do helping to eliminate barriers for the Latino community.
I consider myself very fortunate to have the opportunity to tell the stories of our community through my reporting, and empower them with information that helps them fight for their rights, for justice and for respect, in these times when fear and uncertainty leaves our community vulnerable to being taken advantage of. I am truly humbled by this award, and grateful for the opportunity that Telemundo 52 has given me for more than two decades to work side-by-side with an amazing team of professionals, who take this mission to heart."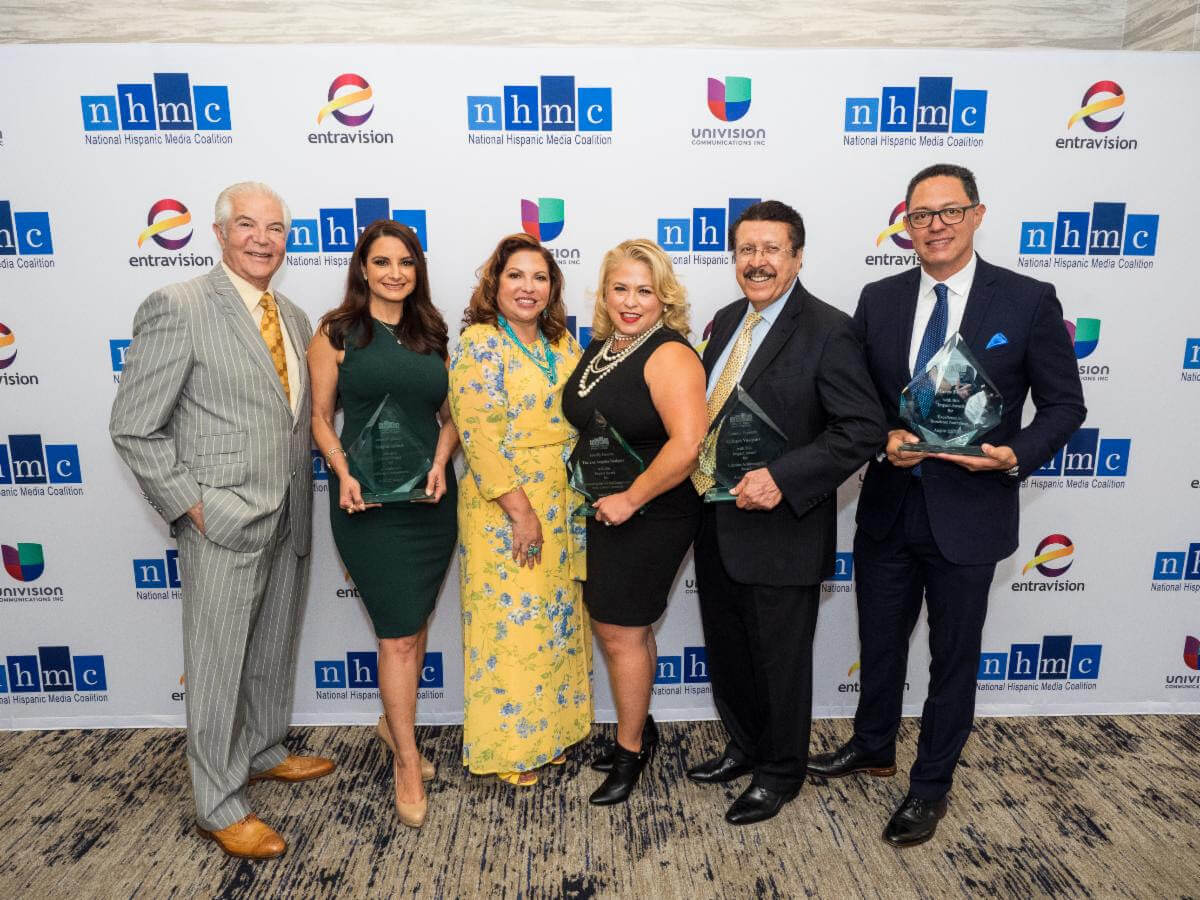 Marco Flores: "I am honored and privileged to receive the Impact Award from The National Hispanic Media Coalition, an organization I respect and admire. As an immigrant and a media executive in my role at Univision, I strongly believe we must empower our audiences with tools to improve their way of life, to partake in civic engagement, and to amplify their voices and needs.
I am fortunate to lead a great team of journalists who seek social justice, equality and the advancement of our community in every story they tell, while celebrating our audience's successes and contributions. The NHMC Impact Award encourages me to continue serving and empowering my community through my work."Los Angeles Dodgers' Vice President of External Affairs & Community Relations Naomi Rodriguez:
"Receiving the NHMC Outstanding Service & Commitment to the Latino Community Impact Award is an honor. The Dodgers' aim is to serve the community beyond Dodger Stadium with a giving spirit, commitment to health and education, and dedication to providing hope for people of all ages, abilities, backgrounds and genders. As a native Angeleno, I am especially proud of our Kids for Dodger Baseball Program, which has allowed us to bring over 250,000 kids from underserved communities to the stadium.
We provide these kids with transportation, a game ticket, a meal voucher and a Dodger t-shirt, something that they would not have otherwise received. One of my most memorable events was this past July when we brought 50 children of migrant workers from the Coachella Valley.
We had speakers from the Dodgers organization ranging from front office staff to players – all representing the Hispanic community. By the end of the event, you truly saw a change in each kid in attendance. They were excited to learn more about careers in this industry and happy to be a part of the conversation. Each event is as humbling as it is rewarding and I am truly grateful to continue my work with this team."