Radio Facts: Radio Facts: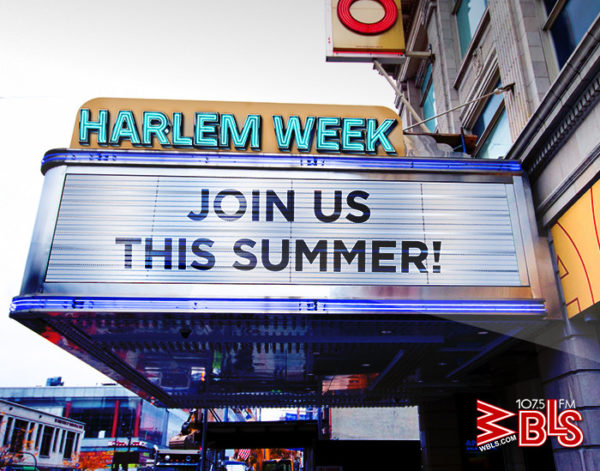 Emmis New York's radio stations WBLS-FM 107.5, your #1 source for R&B, 1190 WLIB-AM, your home for Gospel & Inspiration, and WQHT-FM HOT 97, Where Hip Hop Lives, are the official radio sponsors of Harlem Week 2016. Now in its 42nd year, Harlem Week is a celebration of the history, culture, arts, entertainment and more that Harlem has to offer. Emmis New York's stations will be on-site at multiple events during several of the experiences:
A GREAT DAY IN HARLEM ON 7/31 – WBLS & WLIB kick off Harlem Week with the Greater Harlem Chamber for "A Great Day in Harlem". On Sunday, July 31st, beginning at 12pm at Grant National Park, come check out dance, art, food, and fashion exhibits, plus, tributes to Pastor Donnie McClurkin & Bishop Hezekiah Walker, as well as the concert under the stars starring Ray Chew along with a special performance from Eddie Levert of the O'Jays!
SUMMER IN THE CITY ON 8/20 – Join WBLS & HOT 97 will be at Harlem Week's "Summer in the City" on Saturday, August 20th at the St. Nicholas Stage at 136th Street. Don't miss out on the tribute to Vaughn Harper, Fashion Show, and special artist appearances from V Bozeman, Renee' (Zhane') Neufville, and Eric Benet.
HARLEM DAY ON 8/21 – All of Emmis New York will be on-site at "Harlem Day" on Sunday, August 21st at the 5th Avenue Stage. Come see a tribute to Charles Rangel, Dancing in the Streets tribute to Prince and NY Artist "Will Traxx", and special artist appearances from "Made in Tokyo" and legendary R&B great Will Downing. Plus, Matthew Knowles will premiere his new girl group!
"Harlem Week is a tradition for WBLS and NYC that continues to evolve," states Skip Dillard (WBLS and WLIB), Program Director of WBLS 107.5/WLIB 1190. "We're ready for another amazing month of Harlem Week festivals, events and initiatives!"